Agency / Consultancy
Full Time

Mercator Digital
We're seeking a dynamic, forward-thinking Service Designer with excellent communication skills. You will be open-minded, happy to work on your own or as part of a team and want to learn new technologies and promote best practice.
As a Service Designer you will help us design coherent, integrated service offerings based on user needs, and define the design strategy for a service or set of services. You'll work in a multidisciplinary team alongside researchers, designers and developers, to deliver word-class, user-centred services. You will bring extensive experience designing public, commercial or third-sector services. As a passionate advocate for designing integrated experiences, you will be persuasive and collaborative with a wide range of stakeholders. You'll be part of our active and supportive design community.
As a Service Designer you will:
Understand user needs and create user journeys that help people successfully navigate complex systems
Identify where separate interactions should act as one service and design rational user journeys within that service, as well as commonalities in activities across services that create opportunities for product development
Analyse failure within existing services, identify root causes for that failure, and create designs or recommendations to address that failure
Develop future service propositions that deliver on policy intentions
Help to plan user research and usability testing, observe sessions, and help to analyse the results of user research
Identify opportunities for cost reduction and improvement within an existing service
Understand the existing support system for a service (both digital and process based) and design targeted improvements to existing services or to accommodate new services
Map current service journeys and create blueprints for improved and/or new services
Create and rapidly iterate service prototypes
Identify and design service patterns
Identify the right ways to measure service success
Build collaborative relationships with stakeholders, across teams and service domains
Define and conduct excellent stakeholder engagement
Be a knowledge expert in service design
Participate in thought leadership; introduce ideas and approaches to the broader team
Knowledge/Experience
You will need:
Ability to design complexity out of services
Significant experience designing digital products and/or services and planning service design project engagements
Significant experience planning and running workshops with stakeholders, end users and/or front-line service providers
Solid understanding of user research methods and practice, proven experience in using metrics and user feedback to define/refine services and be able to work collaboratively with user researchers and interpret research findings
Ability to analyse and visualise user journeys and service flows
Ability to clearly and persuasively communicate designs as well as the evidence underpinning decisions
Work collaboratively with multidisciplinary teams
Ability to work quickly in an agile environment
Have a design related degree, or relevant industry experience
Exceptional skills in convincing people of the benefits of user-centred design and designing integrated service offerings
Basic understanding of html and css
Experience of introducing positive change into working practices, teams or organisations
Leadership and excellent communication skills; clear ability to collaborate and build useful relationships
*Applicants must have the right to work in the UK and the ability to pass BPSS vetting
Location
London, United Kingdom
Industry
Agency / Consultancy
Apply for Job
More jobs at Mercator Digital
We haven't found any other jobs at Mercator Digital.
More jobs in London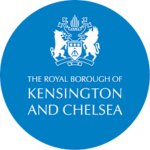 Service Designer
Royal Borough of Kensington and Chelsea
London, United Kingdom
Government
4 days ago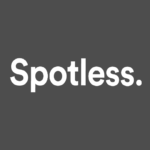 Lead Service Designer
Spotless
London, United Kingdom
Agency / Consultancy

London, United Kingdom
Agency / Consultancy
5 days ago
Proud Partners


We can help you attract the best service design talent and grow your brand. Partner with us.
Don't miss important updates.
Join our email list to stay updated on new jobs, resources, events, and more to help you with your career
We'll use your email to send you updates about the report and other helpful service design topics. We hate spam just as much as you do, so we'll never share your email. Unsubscribe anytime.