Finance
Lead Service Designer
Full Time

Flagstone
What you'll do
We are seeking a talented Service Designer to design new and improved service experiences that meet the needs of our ever-growing customer base and drive business success. In this role you will work closely with cross-functional partners to map customer journeys, identify opportunities, design service blueprints and develop strategies that enhance the overall customer experience.
This role will suit a Lead or Principal level Service Designer with a great balance of strategy and craft; somebody who can bring a human-centred approach to solving high complexity problems, and design, test and experiment at speed. As a senior and highly experienced member of the team (this is a new role in our organisation), we'll look to you to identify new opportunity areas for exploration, scope programmes of work and facilitate decision making across multiple teams through appropriate methods.
We're looking for someone who is unafraid of working with ambiguity and thrives on painting a picture of the future that helps others see the art of their possible. Someone who is experienced in bringing clarity, vision, and excitement to cross-functional teams and stakeholders by using design facilitation skills to negotiate a safe environment for great collaborative design to happen.
Your responsibilities will include:
Leading the discovery by bringing together research, design, business and technology to help shape our future vision and outcomes for products and services, influencing long-lasting change
Collaborate with these technical and business stakeholders and cross functional teams to develop a deep understanding of their needs, define project goals, timelines, and deliverables and manage their expectations throughout
Champion human-centred approaches in the design and delivery of our services to solve complex business problems, think strategically about opportunities and facilitate the creation of a great service experience for our users
Developing user journey maps, service blueprints, and service prototypes, continuously iterating and improving service designs based on user feedback and data analysis
Helping the team articulate and deliver the service strategy
Working in partnership with insights and user research colleagues to deeply understand our customers: perform research with our customers directly to inform service design decisions and improvement opportunities
Ensure services are accessible, inclusive, and compliant with regulatory standards
What you'll need:
Proven experience (8+ years) as a Lead Service Designer, fully competent and credible in design thinking and design execution skills that will further enhance the customer experience
A strong portfolio of work showcasing your ability to design and launch complex services that improve users' lives
The ability to dive into, and map the complex backstage capabilities such as Technology, People, Processes, and Policies
Awesome hands-on skills in delivering prototypes and design artefacts. You like producing sketches, story-boards, user journeys, system maps, blueprints, etc
The ability to confidently facilitate and lead workshops with both designers and key stakeholders to both create a shared understanding of the problem space, the users, and the end to end journey, and to create a compelling narrative that brings to life the target state customer and colleague experience
A deep understanding of qualitative and quantitative research methods and when to use them, and the ability to translate insights, user stories and requirements into design solutions.
A strong understanding of human-centred design principles and methodologies
A desire to continually improve work through giving and receiving feedback
Desired behaviours:
A strategic thinker with great communication and storytelling skills, who can articulate design decisions and strategies to influence a service strategy and roadmap
You have learned as much from failures as from successes and are humble enough to share their learnings without reservations.
Experienced in influencing teams to build services that are equitable, inclusive and truly serve the needs of the end use
An advocate of agile working
Location
London, United Kingdom
Apply for Job
More jobs at Flagstone
We haven't found any other jobs at Flagstone.
More jobs in London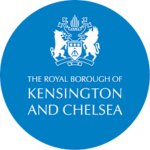 Service Designer
Royal Borough of Kensington and Chelsea
London, United Kingdom
Government
4 days ago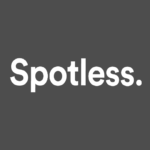 Lead Service Designer
Spotless
London, United Kingdom
Agency / Consultancy

London, United Kingdom
Agency / Consultancy
5 days ago
Proud Partners


We can help you attract the best service design talent and grow your brand. Partner with us.
Don't miss important updates.
Join our email list to stay updated on new jobs, resources, events, and more to help you with your career
We'll use your email to send you updates about the report and other helpful service design topics. We hate spam just as much as you do, so we'll never share your email. Unsubscribe anytime.