Technology
Senior Service Designer
Full Time

Faculty
As a Senior Service Designer  you will be responsible for the end-to-end user centred design process within the government services. You'll be  collaborating with  user researchers and engagement managers to run discovery sessions with the clients; translating your findings into customer and user needs and solution ideas, and creating technically meaningful content to communicate those with the wider team and internal and external stakeholders. This work will enable the development of cutting-edge, safe and robustly deployable AI technology in critical government contexts to be used by the civil servants.
As part of the Product-focused digital service, you will be responsible for helping customers make better decisions through features that help them unlock a deeper understanding of their processes, leading to rapidly converting analysis to action, and connecting the Government's services. You'll help us achieve that goal by identifying customer needs and designing delightful experiences that help our customers make better decisions.
Leading discovery activities with stakeholders and carrying out user research sessions to create personas, map customer journeys and understand user flows.
Collaborating closely with the technical team to design practical solutions to pain points.
Creating high quality visuals and interactions, based on a strong understanding of good design principles as well as the Faculty brand.
Being a team player within the team and design guild, actively participating in our activities and design critiques as well as contributing to scaling the design and product capability across the business unit and company. You will be expected to contribute to the design vision for Faculty; encourage and ensure world-class design execution by helping set standards and best practices.
Contributing to and helping grow our design system.
Who we are looking for
Knowledge of Government Digital Service, and the processes that underpin this area
A creative, empathetic team player who can inspire and motivate others
Experience in carrying out the end-to-end design process independently, with examples of activities that span across product and service strategy, user research, UX, and UI.
A portfolio showcasing a range of projects, with examples of your design process and artefacts you produced along the way.
Examples of work where you have done discovery and research to understand a complex problem and then synthesised your findings to come up with design solutions.
Knowledge of prototyping and design tools. We use Lucid and FigJam, but are quick to adopt better tools and processes, so you'll be more than welcome to contribute all the good practices you've used before.
Excellent verbal, written, and visual / presentation communication skills.
Confidence in building and managing strong stakeholder relationships both within Faculty and with customers.
Interest in working on 0-1 product development.
Interest in a quantitative discipline, like mathematics or computer science would be nice but not essential.
Experience in working with data heavy products and data visualisation experience.
Location
London, United Kingdom
Apply for Job
More jobs at Faculty
We haven't found any other jobs at Faculty.
More jobs in London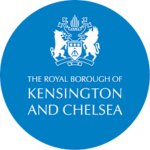 Service Designer
Royal Borough of Kensington and Chelsea
London, United Kingdom
Government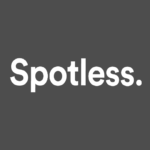 Lead Service Designer
Spotless
London, United Kingdom
Agency / Consultancy

London, United Kingdom
Agency / Consultancy
3 days ago
Proud Partners


We can help you attract the best service design talent and grow your brand. Partner with us.
Don't miss important updates.
Join our email list to stay updated on new jobs, resources, events, and more to help you with your career
We'll use your email to send you updates about the report and other helpful service design topics. We hate spam just as much as you do, so we'll never share your email. Unsubscribe anytime.