Finance
Lead Service Designer
Full Time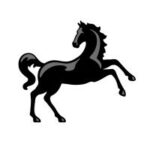 Lloyds Banking Group
Job Description
Lloyds Banking Group is the UK's leading bank with over 30m customers and its biggest digital bank, with over 18 million active online customers. We've placed an ambitious transformation programme and a multi-channel approach to banking at the heart of our strategy to be the best bank for customers, backed by significant investment in our platforms and people over the next three years.
We're looking for someone to lead the way in creating seamless digital experiences for our customers, to build advocacy and advance the practice of Service Design across the Group.
Want to hear more?
As a Lead Service Designer, you'll work within our team of designers, researchers and strategists from diverse backgrounds who work across all areas of the organisation. You'll be comfortable in all aspects of service design – from needs definition, journey mapping, blueprinting and storytelling to facilitating workshops and being the subject matter expert in design thinking methods, using evidence to influence internal customers. You'll love your craft and enjoy developing others across the business; whether that's advocating for Service Design with product teams, defining new ways of working together more effectively or helping evolve the craft.
You'll also be:
Working effectively and confidently as part of agile teams to help uncover priorities, visualise outcomes, and define scope.
Facilitating workshops and discussions with internal customers, making sure the business context, needs and risks are properly understood, and that key decisions are well informed.
Communicating with colleagues and internal customers to manage expectations and incorporate multiple perspectives when defining solutions.
Researching and documenting current - state services and experiences and communicate future -state services.
Leading others to make good design decisions, bring the user perspective to the forefront and challenge the validity of constraints.
Taking ownership for your own and others' development and help them to succeed through coaching and mentoring.
Collaborating closely with other designers, product owners, and engineers.
Being an active member of the design community to share knowledge, create ideas, and embed principles of design across a range of product, service, and customer journeys.
Skills and experience that we're looking for;
You'll be a highly motivated, proactive and driven approach to achieving individual and collective goals couples with the ability to cultivate an environment that encourages innovation and continuous improvement. You'll have strong relationship building skills, and can use empathy to find opportunities to bring people together. You'll be credible when dealing with senior audiences; with the confidence to provide a healthy challenge where appropriate.
Additionally you'll have a calm and resilient approach when under pressure, and the ability to proactively identify new or potential risks and respond to emerging priorities.
You'll also have;
An innovative approach to problem solving, and the skill to bring others on the journey with them and encourage their input.
Exceptional communication skills and prowess in effectively communicating ideas, issues, and implications to senior, technical and non - technical audiences.
Experience in research methods to inform design choices.
Highly experienced in 'design thinking' methods and being able to facilitate with confidence
Location
Leeds, United Kingdom
Apply for Job
More jobs at Lloyds Banking Group Lead Service & Product Designer
Lloyds Banking Group
Halifax, United Kingdom
Finance

Senior Service Designer
Lloyds Banking Group
, England
, England
Finance
4 months ago

Service Designer
Lloyds Banking Group
Edinburgh, Scotland, United Kingdom
Finance
7 months ago
More jobs in UK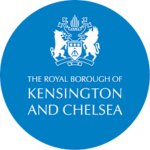 Service Designer
Royal Borough of Kensington and Chelsea
London, United Kingdom
Government
4 days ago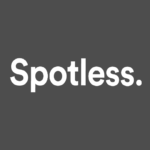 Lead Service Designer
Spotless
London, United Kingdom
Agency / Consultancy

London, United Kingdom
Agency / Consultancy
5 days ago
Proud Partners


We can help you attract the best service design talent and grow your brand. Partner with us.
Don't miss important updates.
Join our email list to stay updated on new jobs, resources, events, and more to help you with your career
We'll use your email to send you updates about the report and other helpful service design topics. We hate spam just as much as you do, so we'll never share your email. Unsubscribe anytime.