Technology
Service Designer
Full Time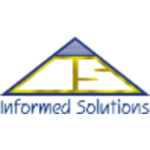 Informed Solutions
Position
You will be excited by the opportunity to:
Work across a mixture of private and public sector projects, always with the aim of creating innovative solutions and user journeys that put the user at the centre of the design process.
Influence stakeholders to advocate for the user and shape project roadmaps to deliver the right thing at the right time.
Think across digital, physical and human interactions to bring together all elements of a user journey, for all users, in a way that aligns with business goals.
Work on projects throughout the delivery lifecycle (discovery through to live), adapting your focus to shape a roadmap relevant to project phase.
Get stuck in across multiple disciplines, from working with user researchers to understand user needs – to the production of artefacts, prototypes and designs alongside interaction and content designers to demonstrate future visions.
Work with our technical consultants and developers to specify requirements for service development; and align our service visions to technical constraints.
Develop Informed's UCD thinking, practice and methods – to maintain our position at the forefront of digital transformation.
Mentor and coach graduates and early-career colleagues to strengthen our community of practice, building for our future success.
Requirements
You will have:
Experience of working in a user centred design team as a service designer or other related role from a consultancy, agency or in-house setting.
Evidence of having developed user journeys, service maps and blueprints
Knowledge of user centred design principles and best practice
Facilitated workshops and co-design sessions to explore the 'art of the possible'
A degree qualification, or equivalent experience, in a related discipline
Excellent communication skills, to work with colleagues and senior client stakeholders - understanding how best to position findings to communicate with different levels of seniority and experience.
Location
Altrincham, United Kingdom
Apply for Job
More jobs at Informed Solutions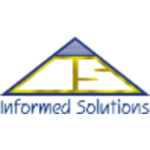 Service Designer
Informed Solutions
, England
Agency / Consultancy
2 years ago
More jobs in UK

Lead Service Designer
NatWest Group
London, United Kingdom
Finance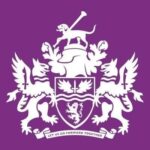 Service Design Lead
London Borough of Hounslow
Hounslow, United Kingdom
Government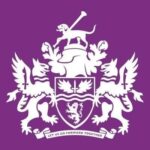 Service Designer
London Borough of Hounslow
Hounslow, United Kingdom
Government
5 days ago
Proud Partners


We can help you attract the best service design talent and grow your brand. Partner with us.
Don't miss important updates.
Join our email list to stay updated on new jobs, resources, events, and more to help you with your career
We'll use your email to send you updates about the report and other helpful service design topics. We hate spam just as much as you do, so we'll never share your email. Unsubscribe anytime.