Government
Senior Service Designer
Full Time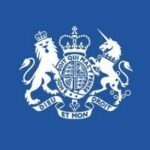 Department for Science Innovation and Technology
The Role
As a Senior Service Designer within BEIS Digital, you'll support internal teams across BEIS to ensure that their service is user-centred. Your role will be to design accessible services that reduce friction and complexity across the whole service. You will work with senior stakeholders and customers to develop design concepts and support them by finding solutions to complex problems. As a Senior Service Designer you will also work with the Lead Service Designer to set direction and embed good practice within the team.
Your experience in having delivered agile services means that you understand how to support your team in prioritising work, so that you can quickly iterate.
You'll also be a mentor for junior members of the User Centred Design team and help build the service design community in the department.
You'll be able to work with minimal support and supervision.
Person specification
As a Senior Service Designer within Digital, you will
- Carry out user research and analytics to understand users' needs, identify service failures and test different designs
- Identify opportunities for cost reduction and improvement within an existing service
- Select and use appropriate design tools and methods to collaboratively explore service opportunities and problems and reduce unnecessary complexity
- Understand the existing supporting system of a service and design targeted improvements to that system to accommodate the new service - both digital and process based
- Create and rapidly iterate service prototypes, maps and blueprints
- Translate user needs into inclusive design concepts and prototypes for the end-to-end journey
- Work effectively in a multidisciplinary, agile environment, adapting quickly to changes in requirements, priorities or user needs
- Communicate design solutions effectively and influence key stakeholders of different design directions
- Explain design decisions and be able to represent a service at a service assessment.
Skills and Experience 
We want to hear from you if you have the following.
Essential skills
You have:
- Experience of designing, prototyping and iterating accessible, usable digital services based on user needs
- Experience of working in an agile team and are practised in agile delivery, user story creation and prioritising work based on research
- Experience of working with complex services and identify opportunities of how to remove complexity from services
- Experience of negotiating design decisions successfully with stakeholders
- Experience in leading workshops with non-technical colleagues and senior stakeholders
- Experience of explaining design ideas and concepts in a way that other people understand
- The ability to identify the right medium to communicate within your team. For example: sketching, show-and-tells, paper prototyping, digital prototyping, non-digital prototyping or white-boarding
- The ability to work autonomously and at pace responding to changing priorities
Desirable skills
- Knowledge of the gov.uk service manual and style guide
- Experience in supporting user researchers to interpret findings and some experience in conducting basic user research yourself such as user interviews and usability testing
Please refer to the DDaT framework for more information about the skills needed for the role: https://www.gov.uk/guidance/service-designer#senior-service-design
Candidates are requested to submit a portfolio of their work. They can send it as a separate email to recruitmentsupport@beis.gov.uk. We would like to see examples of your experience in the following ways:
• Interpreted user research findings and/or photos of having supported or been involved in research methods.
• Any assets that have been created as part of assessing an existing service.
• Assets created specifically for workshops or outputs from the workshop that demonstrate collaborative working.
• Examples of how you have demonstrated design direction and supported Teams in determining how to improve their service.
Technical skills
To be assessed:
Agile Working - You can identify and compare the best processes or delivery methods to use, including measuring and evaluating outcomes. You can help the team to decide the best approach. You can help teams to manage and visualise outcomes, prioritise work and adhere to agreed minimum viable product (MVP), priorities and scope.
User Focus - You can give direction on which tools or methods to use. You can demonstrate experience in meeting the needs of users across a variety of channels. You can bring insight and expertise in how user needs have changed over time to ensure they're met by the business. You can apply strategic thinking to provide the best service for the end user.
Communication (via presentation) - You can listen to the needs of technical and business stakeholders, and interpret them. You can effectively manage stakeholder expectations. You can manage active and reactive communication. You can support or host difficult discussions within the team or with diverse senior stakeholders.
Behaviours
We'll assess you against these behaviours during the selection process:
Seeing the Big Picture
Delivering at Pace
Technical skills
We'll assess you against these technical skills during the selection process:
Agile Working
User Focus
Communication (via presentation)
Location
Darlington, United Kingdom
Apply for Job
More jobs at Department for Science Innovation and Technology
We haven't found any other jobs at Department for Science Innovation and Technology.
More jobs in UK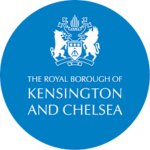 Service Designer
Royal Borough of Kensington and Chelsea
London, United Kingdom
Government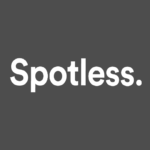 Lead Service Designer
Spotless
London, United Kingdom
Agency / Consultancy

London, United Kingdom
Agency / Consultancy
3 days ago
Proud Partners


We can help you attract the best service design talent and grow your brand. Partner with us.
Don't miss important updates.
Join our email list to stay updated on new jobs, resources, events, and more to help you with your career
We'll use your email to send you updates about the report and other helpful service design topics. We hate spam just as much as you do, so we'll never share your email. Unsubscribe anytime.