Advertising Services
Senior Service/UX Designer
Archived
Full Time

The Valley - CX Agency
We are seeking a talented and creative UX/Service Designer to join our team. The ideal candidate will be responsible for developing innovative and effective customer experiences across multiple channels, including web, mobile, customer service and in-store. You will collaborate with our clients and cross-functional teams to identify customer needs, create design solutions, and continuously improve the customer journey.
About us:
At The Valley, you will work in the new reality for professional creatives, with greater vision and application of your skills. We're a full-service creative consultancy striving to make the best work of our lives in both marketing communication and digital experiences.
Our clients range from Nike to Hertog Jan, ING to Dille & Kamille, so you'll have the opportunity to stretch your creative capacity for a wide range of mediums and objectives. Your work will be as diverse as your interests, covering design sprints, journey mapping, Northstar vision and product design.
Key Responsibilities:
Develop and execute customer experience strategies and design solutions that align with business objectives and customer needs.
Work closely with product, engineering, and marketing teams to ensure customer experience is seamless across all touch points.
Conduct user research, analyze customer feedback, and develop personas to inform design decisions.
Create wire frames, prototypes, and high-fidelity designs that are intuitive and visually appealing.
Collaborate with development teams to ensure designs are implemented correctly and meet design specifications.
Continuously iterate and improve customer experiences based on customer feedback, usability testing, and industry trends.
Ideally, you have:
Bachelor's degree in interaction, service or product design, or a related field.
Minimum of 3 years of experience in customer experience design or a related field.
Strong portfolio showcasing UX/Service design work, including web and/or mobile design.
Proficiency in prototyping tools such as Figma or similar.
Experience in workshop facilitation, journey mapping and stakeholder management.
Experience with user research methods, including surveys, usability testing, and data analysis.
Excellent communication and collaboration skills, with the ability to work effectively in cross-functional teams.
Strong problem-solving skills and ability to take a data-driven approach to design decisions.
Preferably Dutch and English proficiency level of C1 or native.
If you are passionate about creating exceptional customer experiences and thrive in a fast-paced, dynamic environment, we encourage you to apply for this exciting opportunity. We offer a competitive salary, a comprehensive benefits package, and a collaborative work culture that encourages creativity and innovation.
Location
Amsterdam, Netherlands
Industry
Advertising Services
Apply for Job
More jobs at The Valley - CX Agency
We haven't found any other jobs at The Valley - CX Agency.
More jobs in The Netherlands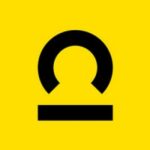 's-Hertogenbosch, Netherlands
Academia and education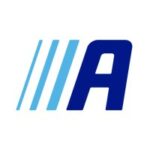 CX & Service Design Specialist
Action
Zwaagdijk, Netherlands
Retail

Senior Service Designer
Achmea
Amsterdam, Netherlands
Finance
Proud Partners


We can help you attract the best service design talent and grow your brand. Partner with us.
Don't miss important updates.
Join our email list to stay updated on new jobs, resources, events, and more to help you with your career
We'll use your email to send you updates about the report and other helpful service design topics. We hate spam just as much as you do, so we'll never share your email. Unsubscribe anytime.