Service Designer Data & Technology
Archived
Full Time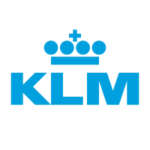 KLM Royal Dutch Airlines
What are you going to do?
Your mission is to bring deep customer insights that serve as a basis for designing and optimizing the digital journey of the employees. Not only will you be creating the foundation of research (journey maps, personas, etc.), but you will also perform research projects on request and set your own research goals and actions.
User insights are used by the design team, product teams and management in finding the right direction and making the right decisions. This means that you will be performing the research, as well as presenting the insights to a variety of stakeholders in an easy-to-understand way, in meetings or during design sprints. You will be performing various kinds of research on diverse levels of abstraction and detail: evaluative and explorative, quantitative and qualitative, and ranging from moderated user tests, via focus groups all the way to surveys and AB testing (to name a few).
Last, but not least, you will be helping our design team become more mature in evaluative research and testing of new design concepts, by sharing knowledge and providing guidance where needed.
What do we expect from you?
 Leading research to understand the users' needs at different stages in their journey;
 Planning, leading, and facilitating design sessions with stakeholders and users;
 Delivering personas, journey maps, flows, stakeholder maps and service blueprints for existing and new service experiences;
 Using insights to engage stakeholders and to steer strategic decisions and product roadmaps;
 Setting up studies and research projects together with research and design colleagues to support them in conducting better research;
 Creating metrics that quantify and measure the results of design decisions to show the impact on the customer experience;
 Establishing standard ways of working for designers, enabling the design team to become more mature.
Where do you land?
KLM wants to become the most data & technology driven airline in the world. In order to achieve this ambition, we started our new Data & Technology (D&T) platform. From flight to HR and from operations to ground, the D&T platform includes all directions of KLM. Being a Product Designer, you will have an important role in helping this new department grow.
You will join Data & Technology Business Platform Ground. Platform Ground is responsible for a seamless passenger journey and strives for the perfect aircraft turnaround. In Platform Ground, we support our colleagues on the ramp, in the baggage halls and in the departure hall (both at Schiphol as well as at all our International Stations) by improving existing products or developing and implementing new ones.
It also means working within our Innovation Culture of Data & Technology, which involves a Hacking Week, dedicated time for Learning & Development and being part of our communities of practice. In our diverse Data & Technology organization, we work on creating and maintaining an inclusive atmosphere where you can be yourself regardless of what you like, what your passport states, what your religious beliefs are or who embraces you when you get home. In short: it's not about who you are, but how you are.
Your profile
You have a demonstrated passion for user research, design and innovation. You have a good understanding of digital ecosystems. As a self-starter and go-getter, you pro-actively reach out to other designers, product teams and stakeholders for input and alignment. People skills are an important asset in this role. You know how to get people onboard using your latest insights, also when they're hard to convince. Your presentations are to-the-point and stick. You're comfortable with operating in the fuzzy front end of design and know how to make this less fuzzy (move from research to actionable insights). In other words, you can see the big picture of our digital ecosystem and strategic challenges. With patience and determination, you join us in our mission to make digital product development more user centred.
Some must have's:
 You have a degree in design or a related discipline, or equivalent professional design experience. Preferably having a degree in service or strategic design;
 You have at least 3-5 years' experience working on service design projects applying a wide range of design processes, methodologies, and deliverables;
 You are passionate to continuously improve the users' experience;
 You have the desire to challenge the status quo, continuously search for new insights and think holistically;
 Expert knowledge of design research, both explorative, as well as evaluative research, quantitative and qualitative;
 Experience with design strategy, sprints, and service design tools such as customer journey mapping, personas, and context mapping;
 You are able to actively manage relationships and co-creation between design and other stakeholders;
 You have great communication and organizational skills and are comfortable in taking ownership;
 You are open to critical feedback and have the ability to reflect on your work;
 You have a positive and self-motivated attitude paired with impeccable problem-solving skills;
 You are flexible on using different tools and adjusting different methods based on projects, context, and stakeholders;
 You speak fluent English and Dutch is a plus.
Location
Schiphol, Netherlands
Apply for Job
More jobs at KLM Royal Dutch Airlines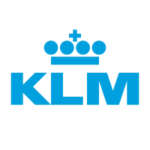 Service Designer
KLM Royal Dutch Airlines
Amstelveen, NH
Transport and mobility
2 years ago
More jobs in The Netherlands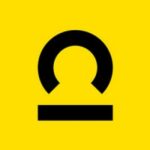 's-Hertogenbosch, Netherlands
Academia and education
4 days ago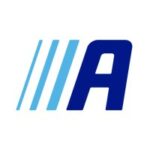 CX & Service Design Specialist
Action
Zwaagdijk, Netherlands
Retail

Senior Service Designer
Achmea
Amsterdam, Netherlands
Finance
Proud Partners


We can help you attract the best service design talent and grow your brand. Partner with us.
Don't miss important updates.
Join our email list to stay updated on new jobs, resources, events, and more to help you with your career
We'll use your email to send you updates about the report and other helpful service design topics. We hate spam just as much as you do, so we'll never share your email. Unsubscribe anytime.