Government
Specialist Service Design (f/m/d)
Full Time

Swiss Federal Institute of Intellectual Property
Your main tasks
Responsible for the service design strategy and the UX design guidelines.

Conducting workshops, interviews and analyzing customer behavior data.

Analyzing customer needs using customer-centric design methods such as Customer Journey Map or Service Blueprint.

Transforming customer needs and technical requirements into service concepts including verification using prototypes and user tests.

Analyzing the overall context for the implementation of the service concepts.

Project management for analysis and implementation projects as well as leading and supporting external employees or teams in the provision of service design services.
your profile
Several years of well-founded professional experience in the field of service design.

Strong understanding of user-centric principles for user-friendly, intuitive and effective design.

Experience in leading agile analysis and implementation projects as well as knowledge of customer-centric design methods.

Business fluent knowledge of spoken and written German with good knowledge of English.

Quality-conscious, able to communicate and cooperate.

Flexible and resilient personality with an interest in complex issues.

Analytical, networked and strategic thinking with an exact and pragmatic way of working.
Location
Bern, Switzerland
Apply for Job
More jobs at Swiss Federal Institute of Intellectual Property
We haven't found any other jobs at Swiss Federal Institute of Intellectual Property.
More jobs in Switzerland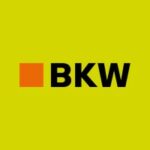 Product and Service Design Manager
Bern, Switzerland
Utilities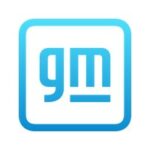 UX & Service Design (Sr. Specialist)
General Motors
Opfikon, Switzerland
Transport and mobility

Customer Experience & Service Designer
Helsana Insurance Company
Dübendorf, Switzerland
Insurance
Proud Partners


We can help you attract the best service design talent and grow your brand. Partner with us.
Don't miss important updates.
Join our email list to stay updated on new jobs, resources, events, and more to help you with your career
We'll use your email to send you updates about the report and other helpful service design topics. We hate spam just as much as you do, so we'll never share your email. Unsubscribe anytime.