Utilities
Product and Service Design Manager
Full Time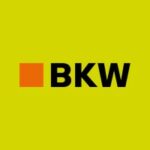 BKW AG
Stephanie Noser
 , Head of Regulated Products, introduces you to the open position:
You are enthusiastic about this field of activity
In this challenging position, you will be responsible for BKW's energy products for private customers. You define the strategy for your products, taking into account profitability targets and regulatory requirements. With enthusiasm for the topic, you manage and optimize the products throughout the entire product life cycle and are responsible for the end-to-end processes. The management of project teams in the new and further development of customer needs and customer experience-oriented products brings variety to your everyday life. You are responsible for product controlling and budgeting for your products. You independently develop and present decision-making bases for your products to management boards.
Your expertise inspires us
You have completed a business or technical degree (Uni/ETH).

You have a good understanding of the energy industry and regulatory relationships, as well as a strong customer focus

Ideally, you have already gained professional experience in the areas of product management, product development and/or customer experience design

You have experience in managing projects

You have good analytical and conceptual skills and enjoy complex relationships
Location
Bern, Switzerland
Apply for Job
More jobs at BKW AG
We haven't found any other jobs at BKW AG.
More jobs in Switzerland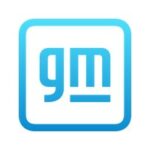 UX & Service Design (Sr. Specialist)
General Motors
Opfikon, Switzerland
Transport and mobility

Customer Experience & Service Designer
Helsana Insurance Company
Dübendorf, Switzerland
Insurance

Specialist Service Design (f/m/d)
Swiss Federal Institute of Intellectual Property
Bern, Switzerland
Government
Proud Partners


We can help you attract the best service design talent and grow your brand. Partner with us.
Don't miss important updates.
Join our email list to stay updated on new jobs, resources, events, and more to help you with your career
We'll use your email to send you updates about the report and other helpful service design topics. We hate spam just as much as you do, so we'll never share your email. Unsubscribe anytime.