Insurance
Customer Experience & Service Designer
Full Time

Helsana Insurance Company
Are you a communicative and motivated person who would like to develop new services for our portfolio with us? Do you like to create added value by convincing our customers with creative solutions? Then the 12-person Offer & Experience Design team looks forward to seeing you.
What's waiting for you
Analyzing customer needs and (further) developing our products and services
Methodical management of cross-departmental projects with a focus on the customer perspective
Carrying out and moderating workshops along the innovation process
Anchoring of design thinking or human-centered design in the company and empowerment of employees
Wide range of topics and interdisciplinary cooperation with various departments throughout the company
what you bring
University degree (Uni/FH) and/or practical experience in the field of design thinking

Several years of professional experience in the field of customer experience, service design, user experience, product management or similar

Experience in collaborating or leading cross-departmental projects and proven skills as a facilitator in leading workshops with different stakeholders

Stylish spoken and written German

Active customer orientation and strong communication skills as well as a motivating personality with an agile mindset
Location
Dübendorf, Switzerland
Apply for Job
More jobs at Helsana Insurance Company
We haven't found any other jobs at Helsana Insurance Company.
More jobs in Switzerland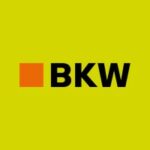 Product and Service Design Manager
Bern, Switzerland
Utilities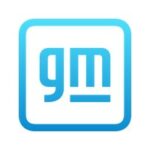 UX & Service Design (Sr. Specialist)
General Motors
Opfikon, Switzerland
Transport and mobility

Specialist Service Design (f/m/d)
Swiss Federal Institute of Intellectual Property
Bern, Switzerland
Government
Proud Partners


We can help you attract the best service design talent and grow your brand. Partner with us.
Don't miss important updates.
Join our email list to stay updated on new jobs, resources, events, and more to help you with your career
We'll use your email to send you updates about the report and other helpful service design topics. We hate spam just as much as you do, so we'll never share your email. Unsubscribe anytime.