Transport and mobility
UX & Service Design (Sr. Specialist) 
Full Time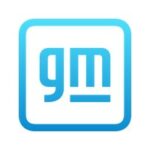 General Motors
job description
POSITION RESPONSIBILITIES
As part of a multi-disciplinary discovery team, you will be working to uncover opportunities for product development, identifying and quantifying the value, and validating potential solutions with customers
Use proven UX and service design methods to solve complex business problems, think strategically about opportunities, and facilitate the creation of a shared experience vision
Creates innovative solutions for a wide variety of product design challenges, including mobile, desktop, hardware interfaces, physical environments, and person-to-person interactions
Champion Service Design and Design Thinking across the organization, educating, influencing and guiding stakeholders and partners, driving a user-first mentality and a design thinking methodology into everything you do
Own and lead all UX and service design activities for the team, ensuring that the appropriate processes, methods and stakeholders are engaged to generate quality outcomes for customers and the business
Ensure that activities and team members are supported when it comes to conducting Service Design activities to gather insights, map journeys, ideate and prototype product solutions
Advocates for design solutions, highlighting inputs that influenced the decisions including business and user goals, demographic and usage data, and research findings

Develops high level, detailed storyboards, mock-ups, and prototypes to effectively communicate interaction and design ideas
Delivers work that's not only user-friendly, aesthetically engaging, but which also produces results
Quickly iterates on multiple interactive design solutions and work through details

Executes quantitative and qualitative research methods, synthesis to deeply understand customer/user behavior, pain points, and desires, driving visibility and integration of outcomes to inform solution design
Able to confidently facilitate and lead workshops with both designers and product partners to create a shared understanding of the problem space, the users, and the end-to-end journey
Assesses and optimizes the performance of new and existing features by actively participating in user research and assessing performance metrics
Develop and cultivate strong relationships within a diverse partner community, manage their expectations and consider multiple perspectives in the definition of solutions
Presents design work to multiple teams and senior leadership for review and feedback
Additional job description
SKILLS & KNOWLEDGE
Demonstrated skill to coach and lead teams in Agile and Lean practices, determining the right approach for the team to take and evaluating this through the life of a project. Adjusting to new and innovative ways of working to achieve the right outcomes, acting as a recognized expert and advocate for the approaches, continuously reflecting and challenging the team.
Skilled in mediating between people to mend relationships, communicate with stakeholders at all levels, manage stakeholder expectations and moderate discussions about risk and complexity, even within constrained timescales. An advocate that can speak on behalf of and represent the target customer(s), along with required business acumen and sensibility.
Excellent at collaborating in a group, actively networking with others. Able to adapt to feedback to ensure it is effective and lasting, while proactively identifying problems or issues in the team dynamic and rectifying them through strong routines to monitor.
Expert skill in designing systems for use across multiple services through evidence and context-based, human-centered design and can identify the simplest and most effective of a variety of approaches.
Highly skillful executing strategy for the whole organization, marrying business needs with innovative analysis and customer focus. Ability to make and justify decisions characterized by high levels of risk, impact and complexity by building consensus between highly diverse stakeholders.
Ability to solve and unblock issues between teams or departments at the highest level, understanding the psychology of a team and have proficient mediation skills. Able to facilitate and coach stakeholders on team dynamics and conflict resolution.
Ability to make and justify decisions characterized by high levels of risk, impact, and complexity. Able to build consensus between highly diverse stakeholders, guiding others in applying risk reviews and decisioning in proportion to the risk in question.
Expert skill in the use a variety of prototyping methods, from low to high fidelity, while sharing best practices and coaching others.
Demonstrated experience in meeting the needs of customers and users across a variety of channels, bringing insight and expertise in customer and user needs and expectations to ensure they're met by the business. You can apply strategic thinking to provide the best service for the customer.
Ability to work with and challenge senior stakeholders, prioritizing and mitigating constraints to turn them into an advantage, adapting approach as required.
Ability to work both remotely and in a local GM Financial Office (Hybrid environment)
Multi-lingual required
QUALIFICATIONS & EXPERIENCE
3+ years of experience as a user experience designer, interaction designer, service designer, or similar
Bachelor's Degree in bachelor's degree in a Design related field
Proven experience managing, leading, mentoring and coordinating multifunctional and/or multicultural teams or individuals
Proven experience designing products for mobile and desktop
Proven experience with a variety of relevant design and prototyping tools
Experience of leading multiple teams across a range of large-scale projects would be beneficial
Experience and demonstrated proficiency facilitating user empathy-based customer research, service prototyping and usability testing
Experience and demonstrated proficiency to interpret, investigate, and utilize quantitative and qualitative customer and operational data to drive positive change
Journey mapping, service blueprinting, persona development, and interaction design proficiency with relevant tools
COMPETENCIES
Our Competency Model defines the behaviors, or competencies, required for GM Financial employees to be successful in their current and future roles.
Teamwork
Excellence
Integrity
Adaptability
Customer Centric
Location
Opfikon, Switzerland
Industry
Transport and mobility
Apply for Job
More jobs at General Motors
We haven't found any other jobs at General Motors.
More jobs in Switzerland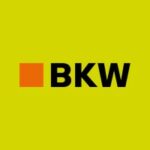 Product and Service Design Manager
Bern, Switzerland
Utilities

Customer Experience & Service Designer
Helsana Insurance Company
Dübendorf, Switzerland
Insurance

Specialist Service Design (f/m/d)
Swiss Federal Institute of Intellectual Property
Bern, Switzerland
Government
Proud Partners


We can help you attract the best service design talent and grow your brand. Partner with us.
Don't miss important updates.
Join our email list to stay updated on new jobs, resources, events, and more to help you with your career
We'll use your email to send you updates about the report and other helpful service design topics. We hate spam just as much as you do, so we'll never share your email. Unsubscribe anytime.