Finance
Service Design Lead
Full Time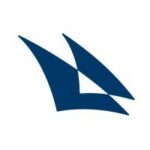 Credit Suisse
The Employee Experience team sits within the People COO function which drives the strategic development of the People function and enablement of Credit Suisse employees worldwide. We work across the People function and the bank, leveraging agile project teams (squads), and interact globally with, the Business User solution team (IT), the People Analytics team, HR Business Partners, and the squads to design, develop and deliver human-centered and data-driven solutions.
This is an exciting and rare opportunity to work across a large and varied number of employee touch points and rewrite the rules on how to design and deliver differentiated employee experiences that meet our employees needs, and make a positive difference to how our employees feel and connect with the Credit Suisse brand. Join the team and let's shape the future of Credit Suisse together.
This position offers remote working opportunities for an agreed amount of days per week.
Your skills and experience
For this demanding role, we are looking for a colleague who offers the following:
Proven track record of shaping a service design strategy and delivering concepts,10+ years within Experience Design; Service Design/Human-centered Design within a large and complex customer/employee-focused organization
Experience in leading a Customer Experience and/or Employee Experience team
Practiced in lean, agile and user-centered design processes and ways of working, and ability to lead multi-disciplinary teams to design, prototype and build multi-channel services
Demonstrated hands-on experience with all parts of the service design journey including planning, user research, journey mapping, opportunity identification, stakeholder management, service process redesign and communication
Comfortable working on and managing multiple projects simultaneously - preferring a mix of strategic and design work
Strong competency in process redesign and the ability to map the service experience of the customer and/or employee and define how the internal organization (processes) needs to change, using service blueprinting
Ability to work across end-to-end design lifecycle from strategy, ideation, information architecture, wireframes/prototypes, UX content, creation, quality assurance and experience transformation governance (ensuring final products services meet the strategy and match designs)
Exceptional communication skills – you're confident in presenting and justifying design decisions and can communication clearly and translate ideas to senior stakeholders and team members
Proficient in relevant tools (Invision, Sketch, Figma/FigJam, Mural, Miro
Fluency in English
Dedication to fostering an inclusive culture and value diverse perspectives
Location
Zürich, Switzerland
Apply for Job
More jobs at Credit Suisse
We haven't found any other jobs at Credit Suisse.
More jobs in Switzerland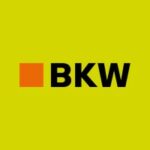 Product and Service Design Manager
Bern, Switzerland
Utilities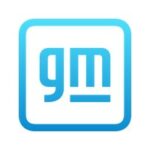 UX & Service Design (Sr. Specialist)
General Motors
Opfikon, Switzerland
Transport and mobility

Customer Experience & Service Designer
Helsana Insurance Company
Dübendorf, Switzerland
Insurance
Proud Partners


We can help you attract the best service design talent and grow your brand. Partner with us.
Don't miss important updates.
Join our email list to stay updated on new jobs, resources, events, and more to help you with your career
We'll use your email to send you updates about the report and other helpful service design topics. We hate spam just as much as you do, so we'll never share your email. Unsubscribe anytime.