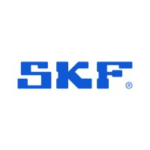 SKF Group
You will join an established Design Team made up of UX Designers, UI Designers, Researchers as well as additional Service Designers. Our team is part of SKF's Digital Transformation Innovation organization who plays a crucial part in developing the digital landscape.
Our mission is to create an open, fun and innovative organization with the aim to change the future and continue our digital transformation by putting people at the center. Our belief is if we make it easy and enjoyable for people to be our customers, we will generate more revenue and stay competitive. And we need you, as a Service Designer, to encourage SKF to focus on the people we are creating our value for.
If you enjoy working within the problem space and get satisfaction of doing the hands-on-work of stakeholder alignment, communication and facilitation to deliver a world class service, then this role is for you!
Your day-to-day work will be to 
•    Work with Customers, Product Managers, Sales, and the wider organization to create service concepts focused on delivering customer and business value
•    Use design methods to shape innovation processes, whilst influencing and building capacity in others to move towards a service centric mindset
•    Facilitate workshops, conduct research, gather customer insights, and communicate findings along with the support of your fellow Designers
•    Help set direction and embed good practice within the Design Team, Sales and Product Management
•    Enable alignment within the Design Team with clear communication that articulates design decisions to achieve business and customer objectives
We expect you to have
•    At least 5 years professional experience working as a designer
•    University degree within a design, creative or human behaviour related field
•    Comfortable and enjoy facilitating workshops
•    Experience working within enterprise services within large to mid-sized organisations
•    Proficient in English and Swedish
You will enjoy working here if
You are a service minded and customer centric team player that is driven by the interaction of team members as well as stakeholders. You have high integrity, strong networking skills, and the ability to build relationships with people on all kind of levels in different organizations. You have a willingness to learn and support others to learn.
Location
, Västra Götalands län
Apply for Job
More jobs at SKF Group
We haven't found any other jobs at SKF Group.
More jobs in Sweden

Service Designer
Region Skåne
Lund, Sweden
Health
3 weeks ago

Service Designer
Svea Bank
Solna, Sweden
Finance
4 weeks ago

Digital Service Designer
Digitalist Sweden
Stockholm, Sweden
Technology
Proud Partners


We can help you attract the best service design talent and grow your brand. Partner with us.
Don't miss important updates.
Join our email list to stay updated on new jobs, resources, events, and more to help you with your career
We'll use your email to send you updates about the report and other helpful service design topics. We hate spam just as much as you do, so we'll never share your email. Unsubscribe anytime.