Agency / Consultancy
Service Designer
Full Time

HiQ
HiQ Stockholm is now looking for you who are Service Designers who want to be part of HiQ's Design Team . You will be joining a group of designers with a lot of joy, creativity and extensive experience in design, communication and branding. Your closest colleagues have their foundation in UX, visual design, art direction, branding, service design, e-commerce, business design, communication and SEO. With us, you will work as a consultant in our Design Studioor on behalf of a customer. Here, we value a strong collaboration to jointly create the best digital experiences for our customers and their end users. We work to develop business for our customers through the design of new offers, digital services and products. Our work is based on the end user and we use Design Thinking and Agile UX as the basis of our toolbox.  
As a consultant with us, you are part of a growing organization that together has a solid commitment and great drive forward. 
We are now looking for you with documented experience in Service Design. As a service designer with us, you are responsible, among other things, for mapping the customer's needs and reality, visualizing and communicating customer insights and driving innovation and concept work. You have a university degree or equivalent.
We are keen that you feel comfortable with us and we will give you attractive career opportunities.
We are looking for you as: 
Had a leading role for at least 3 years in several service design projects 

Has a burning interest in development in web, mobile and social media and follows trends in UX and design

Is used to leading the design process

Has very good analytical skills

Has experience with several stakeholders and getting several teams to work together

has a deep understanding of Design Thinking

Passionate about the customer experience and value-creating solutions

Has knowledge in concept development, wireframes and prototyping

Is a source of inspiration, likes to motivate and hold workshops
Your personality is as important as your experience and knowledge. We are looking for you who want to make things happen and work long-term towards our goals. It is important that you have integrity around methods and solutions that you believe in, while being able to be pragmatic when required to deliver value.
Location
Stockholm, Sweden
Industry
Agency / Consultancy
Apply for Job
More jobs at HiQ

Stockholm, Stockholm County, Sweden
Agency / Consultancy
4 months ago

Stockholm, Stockholm County, Sweden
Agency / Consultancy
4 months ago
More jobs in Sweden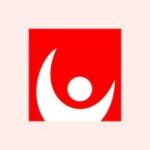 Service Designer
Svenska Spel
Solna, Sweden
Gambling
3 days ago

Senior Service Designer
Telia
Solna, Sweden
Telecommunication

Senior Service Designer
Attityd i Karlstad AB
Karlstad, Sweden
Research
Proud Partners


We can help you attract the best service design talent and grow your brand. Partner with us.
Don't miss important updates.
Join our email list to stay updated on new jobs, resources, events, and more to help you with your career
We'll use your email to send you updates about the report and other helpful service design topics. We hate spam just as much as you do, so we'll never share your email. Unsubscribe anytime.