Agency / Consultancy
Lead Service Designer
Archived
Full Time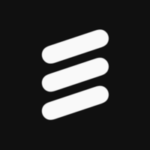 Ericsson
As a Lead Service Designer, you will:
Lead and coordinate design work across teams and our customers, business partners, and staff to develop customer and employee-centric concepts
Drive the development of excellent user and employee experiences end-to-end from initial brief to delivery
Alignment of product owners across the end-to-end journey when it comes to defining both long and short-term vision and roadmap for digital solutions
Set a strategy for quantitative and qualitative user research and testing across the end-to-end journeys to create synergies, platforms for sharing insights, and decrease risks of double work within the end-to-end journeys
Lead and facilitate a variety of design thinking workshops
This position reports to the Service Design Chapter Lead within Global Journey Transformation.
You will bring
About 5-10 years of experience or more in service and digital product design, preferably as a consultant or in an equivalent position
Experience from having a lead role in sophisticated digital transformations or B2B journeys
Deep expertise in taking a broad view of design thinking/human-centered design
Willingness to learn and understand sophisticated processes and technologies
Ability to acclimate to working in new multi-disciplinary teams
You can share proven designs and experience of launched services that have been implemented in the real world
Experience in planning and conducting quant and qualitative user research at various stages of the design process
University degree in either Service Design, Design Research, Strategy Design, or equivalent
Location
, Stockholms län
Industry
Agency / Consultancy
Apply for Job
More jobs at Ericsson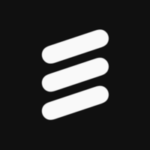 Reading, England, United Kingdom
Agency / Consultancy
1 year ago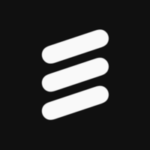 , England
Agency / Consultancy
1 year ago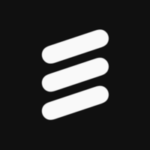 Senior Service Designer
Ericsson
Stockholm, Sweden
Agency / Consultancy
More jobs in Sweden

Stockholm, Sweden
Broadcast Media
5 days ago

Service/UX Designer
Vattenfall Eldistribution AB
Solna, Sweden
Utilities

Senior UX/Service Designer
Mobile Interaction
Stockholm, Sweden
Technology
1 month ago
Proud Partners


We can help you attract the best service design talent and grow your brand. Partner with us.
Don't miss important updates.
Join our email list to stay updated on new jobs, resources, events, and more to help you with your career
We'll use your email to send you updates about the report and other helpful service design topics. We hate spam just as much as you do, so we'll never share your email. Unsubscribe anytime.