Agency / Consultancy
Lead Service Designer
Archived
Full Time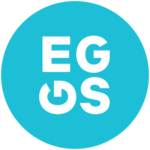 EGGS Design
We're searching for an experienced Service Designer, well-versed in the Scandinavian service landscape – both public and private. In addition, we believe that you:
Have experience in sales, and ability to convert client challenges into innovation projects
Have an entrepreneurial mindset with a drive to play a key role in building EGGS in Sweden
Have a strong local market understanding and network to leverage on
Are familiar with Swedish public procurement processes
Have a solid service design methodology foundation
Have a deep curiosity for developing organisations, people, and co-creative processes
Have extensive experience in leading complex service innovation projects
Are comfortable and willing to lead, build and inspire teams
Are a skilled and organised project manager
Have a passion for driving development within your design field
Have 10+ years of relevant working experience
Fluency in a Swedish and/or another Scandinavian language
What will you be doing?
As a Lead Service Designer in EGGS, you will lead impactful projects through a design-driven innovation approach.You will play an essential role in developing client projects and the EGGS business. Some examples of things you might be doing are:
Planning, selling, and leading design-driven service innovation projects in collaboration with clients
Contributing with your competence to grow an EGGS team in Sweden
Ensuring the quality of all client deliveries
Collaborating with team members to create holistic and impactful service design deliveries
Run qualitative insight processes, leading to service strategies
Implement service strategies through co-creative development of both physical, digital and human touchpoints
Facilitating processes with colleagues, clients, and users to ensure that the solutions are co-created and firmly anchored
Being responsible for building and developing client relationships
Leading projects through all phases – from insights to development, and implementation
Have project manager responsibilities, such as allocation, budget, and client contact
Representing EGGS and your design field externally at events, presentations, and forums
Location
, Stockholms län
Industry
Agency / Consultancy
Apply for Job
More jobs at EGGS Design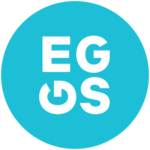 Senior Service Designer
Eggs Design
, Rogaland
Agency / Consultancy
6 months ago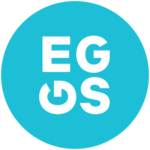 Senior Service Designers
Eggs Design
, Rogaland
Agency / Consultancy
12 months ago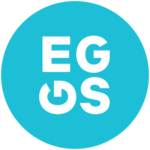 Senior Service Designer
Eggs Design
Trondheim, Trøndelag
Agency / Consultancy
More jobs in Sweden

Senior Service Designer
Telia
Solna, Sweden
Telecommunication

Senior Service Designer
Attityd i Karlstad AB
Karlstad, Sweden
Research

Service Designer
Västra Götalandsregionen
Mölndal, Sweden
Government
4 weeks ago
Proud Partners


We can help you attract the best service design talent and grow your brand. Partner with us.
Don't miss important updates.
Join our email list to stay updated on new jobs, resources, events, and more to help you with your career
We'll use your email to send you updates about the report and other helpful service design topics. We hate spam just as much as you do, so we'll never share your email. Unsubscribe anytime.