Agency / Consultancy
Service Designer
Full Time

APITROPIK
We are looking for a full-time person with previous experience in service design and/or strategic design to contribute to the proper development of our projects.
Essentials: Euskera and being in person in Bilbao.
Skills
Previous experience in coordinating and managing projects.

Strategic vision, capacity for synthesis and analysis.

Ability to work collaboratively and autonomously.

Ability to lead projects and customer relations.

Ability to design and facilitate participatory sessions.

Ability to design graphic supports (templates, files...). Mastery of Miro and Excel.

Good written and oral communication in Basque, Spanish, English.

Know and know how to work with different design and qualitative research methodologies.

It is valued: Previous work experiences in similar tasks of at least 3 years. Advanced level of InDesign/Illustrator/Photoshop. Knowledge of social innovation, social impact strategy, sustainability, and/or impact measurement. Driving license.
What does Apitropik offer?
Full time contract.

Apitropik works in a network, with great professionals who make it possible to learn more every day.

Each project is an exciting adventure, different and always focused on people.
Location
Bilbao, Spain
Industry
Agency / Consultancy
Apply for Job
More jobs at APITROPIK
We haven't found any other jobs at APITROPIK.
More jobs in Spain

Service Designer
eDreams ODIGEO
Barcelona, Spain
Technology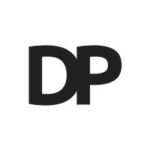 Service Designer
DESIGNPACT
Spain
Agency / Consultancy
3 weeks ago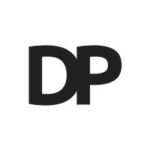 Service Design Lead
Spain
Agency / Consultancy
3 weeks ago
Proud Partners


We can help you attract the best service design talent and grow your brand. Partner with us.
Don't miss important updates.
Join our email list to stay updated on new jobs, resources, events, and more to help you with your career
We'll use your email to send you updates about the report and other helpful service design topics. We hate spam just as much as you do, so we'll never share your email. Unsubscribe anytime.