Renewables & Environment
Full Time

Lyse
We offer a versatile position with many opportunities for personal and professional development. Altibox Service & Support has a good and stable working environment, with a high pace of change and a focus on improvement.
Work assignments
Participate in the management and further development of the support systems for which the group is responsible

Collaborate with stakeholders/stakeholders in Altibox and the partnership to understand and communicate needs in the support systems

Carry out user needs analyzes and create requirements specifications

Design and prototype test intuitive interfaces and workflows that meet user needs

Collaborate with developers and other stakeholders to ensure that the design solutions are implementable

Perform user testing and evaluation of design solutions to continuously improve and optimize the support systems

Develop user guides and documentation for system users

Project participation as needed
Qualifications
3-5 years of relevant college or university education. Long experience can compensate for a lack of formal education.

Previous experience in designing user-friendly digital services and interfaces

Good understanding of user-centred design methodology and processes

Knowledge of information architecture, user testing and prototyping

Experience with support systems or similar complex systems is an advantage

Interest and previous experience from IT support/customer service is an advantage
Personal characteristics
Initiative, independent and responsible

Innovative and creative

Focus on continuous improvement 

Strong communication skills, Norwegian and English, written and oral

Ability to collaborate with multidisciplinary teams and stakeholders

Ability to understand needs from the user's perspective 

Analytical - ability to analyze user needs and requirements, and transform them into intuitive design solutions
Location
Stavanger, Norway
Industry
Renewables & Environment
Apply for Job
More jobs at Lyse
We haven't found any other jobs at Lyse.
More jobs in Norway

Oslo, Norway
Agency / Consultancy
1 month ago

Oslo, Norway
Retail
3 months ago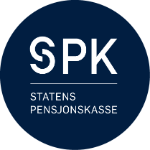 Service Designer
Statens pensjonskasse
Oslo, Norway
Government
3 months ago
Proud Partners


We can help you attract the best service design talent and grow your brand. Partner with us.
Don't miss important updates.
Join our email list to stay updated on new jobs, resources, events, and more to help you with your career
We'll use your email to send you updates about the report and other helpful service design topics. We hate spam just as much as you do, so we'll never share your email. Unsubscribe anytime.