Government
Senior Service Designer
Archived
Contract

Oranga Tamariki—Ministry for Children
Mō te tūnga | About the role
Reporting to the Design Manager, Service Design, you will drive co-design and collaboration activities to suport change at a community level and to implement best practice design approaches using innovative techniques that enhance outcomes for tamariki and rangatahi. You will focus on unlocking new partnerships and seeking opportunities to leverage change at a local and community level. This role will support the delivery of our Future Direction Action Plan.
Why come and work with us?
We advocate for the aspirations of tamariki, whānau, iwi and communities so they can realise their rangatiratanga.
We get to work directly with people in the community and we strongly support iwi-led/community-led design.
There is a lot of positive change happening, we are often in the centre of it, and we can advise and influence major projects.
We work in multi-disciplinary teams, so you have an opportunity to teach and learn equally
We are an awesome team, we have each other's backs, we are really committed to being good treaty partners, and we are constantly innovating our own practice.
On occasion you will be required to travel around the country to work with the community, our partners and stakeholders.
Ngā pūmanawatanga ōu | What you will bring
To be successful in this role you will have:
Proven experience within a service design discipline and indigenous frameworks (Systems Design, Business Design, Customer Experience, , User Experience Design or Interaction Design).
Expert level skill at building and maintaining relationships with all sorts of people both inside and outside the organisation.
Capability in te reo, tikanga, and/or other Pacific languages, or you are already on a learning journey in this area.
The ability to see the big picture but also zoom in and focus on specific pieces of the puzzle.
Strong ability to advocate, negotiate, and diplomatically challenge things that are not tika or pono.
Expert level communication and storytelling skills where you can take ideas and share them with a variety of audiences so that everyone 'gets it'.
Significant experience in design thinking and tangata centered design and will have designed services that have been implemented in the real world.
Experience and the confidence to lead design effort from concept through to implementation.
Demonstrated experience in growing and coaching others to create and enhance skills and confidence in the application of design thinking.
Location
Paraparaumu, New Zealand
Apply for Job
More jobs at Oranga Tamariki—Ministry for Children

Service Designer
Oranga Tamariki—Ministry for Children
Paraparaumu, New Zealand
Government
4 weeks ago

Service Designer
Oranga Tamariki—Ministry for Children
Paraparaumu, New Zealand
Government
3 months ago
More jobs in New Zealand

Lead Service Designer
Kāinga Ora - Homes and Communities
Wellington, New Zealand
Government
2 weeks ago

Service Designer
Oranga Tamariki—Ministry for Children
Paraparaumu, New Zealand
Government
4 weeks ago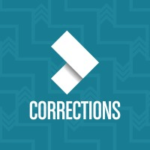 Senior Service Designer
$91953 - $129816
Te Mārua, Upper Hutt, New Zealand
Government
1 month ago
Proud Partners


We can help you attract the best service design talent and grow your brand. Partner with us.
Don't miss important updates.
Join our email list to stay updated on new jobs, resources, events, and more to help you with your career
We'll use your email to send you updates about the report and other helpful service design topics. We hate spam just as much as you do, so we'll never share your email. Unsubscribe anytime.