Government
Senior Service Designer
Archived
Full Time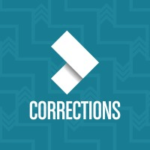 Department of Corrections NZ
About us | Ko wai mātou
Corrections Services is the operational arm of Ara Poutama Aotearoa (Department of Corrections), made up of all frontline service delivery positions operating across four regions, as well as specialist support groups based at National Office. National Operational Delivery teams provides a range of services, including the monitoring and management of approximately 6000 offenders and defendants on bail. Our Electronic Monitoring teams comprise of around 140 multi-disciplinary staff and is expanding over the next 12 months. They provide critical services to support and achieve Corrections operational and strategic goals. Teams deliver a 24/7 service currently located across two sites.
The Opportunity | Te Whiwhinga mahi
Te oranga o te iwi, mā te tirohanga mamao – Enhancing community safety and wellbeing through delivery of exceptional remote monitoring services in Aotearoa
The Future of Electronic Monitoring programme is a complex but an innovative and exciting opportunity to apply your design thinking, problem solving, analysis and influencing skills.
The way in which we manage a person subject to electronic monitoring is changing – we are designing and moving to a new way of working which will focus on: improving the services we provide to better reflect our Hōkai Rangi strategy, moving to a digital environment which enables this service; and adapting and optimising the way we work, underpinned by values.
Our Senior Service Designers lead pieces of work, help build the capability of others in the team, and build strong relationships in order to effectively understand business problems and deliver effective solutions.
We use a number of methodologies, including Service Design, Change Management and Project Management.  As a Senior Service Designer, you will come with a good level of experience across these disciplines.
The aim of your role is to develop an operating model for our frontline and field services experiences, and implement this model. To achieve this end goal, you will have a strong focus on wellbeing outcomes and be able to quickly identify the needs of all internal and external stakeholders to design and deliver a service which reflects our vision. You will also be involved in procurement processes and operational business change design work.
About you | Ko wai koe
To be successful in the role, you will have:
Proven service design and delivery experience through the use of a range of design tools and methodology
Knowledge and understanding of tikanga and te ao Māori with a commitment to the principles of Te Tiriti o Waitanga
Demonstrated experience in leading and/or contributing to the design and implementation of new operational capability
Demonstrated experience in business process development, gap analysis and future state development.
Ability to get up to speed quickly with new projects, including defining the problem and planning a way forward
Clear and confident communication skills – someone who can lead discussions, facilitate conversations, and articulate solutions
Ability to establish, lead and manage projects, working effectively to deadlines and supporting others to deliver
Demonstrated ability to build and maintain positive stakeholder relationships and effective networks across and within organisations
Ability to understand the principles of effective change management
Ability to see the big picture while nailing the important details
Location
Te Mārua, Upper Hutt, New Zealand
Apply for Job
More jobs at Department of Corrections NZ
We haven't found any other jobs at Department of Corrections NZ.
More jobs in New Zealand

Lead Service Designer
Kāinga Ora - Homes and Communities
Wellington, New Zealand
Government
2 weeks ago

Service Designer
Oranga Tamariki—Ministry for Children
Paraparaumu, New Zealand
Government
4 weeks ago

Service Designer
Ministry of Justice - New Zealand
Wellington, New Zealand
Government
1 month ago
Proud Partners


We can help you attract the best service design talent and grow your brand. Partner with us.
Don't miss important updates.
Join our email list to stay updated on new jobs, resources, events, and more to help you with your career
We'll use your email to send you updates about the report and other helpful service design topics. We hate spam just as much as you do, so we'll never share your email. Unsubscribe anytime.