 SURA CORPORATIVO
This particular job post is no longer active. The job listing may still be published on SURA CORPORATIVO. You may also want to search Indeed's current listings for SURA CORPORATIVO to see if a newer version of this job post exists.
SURA
EMPRESA LÍDER EN LATINOAMÉRICA CON MÁS DE 70 AÑOS DE EXPERIENCIA EN BANCA, INVERSIONES Y RETIROS. TE BRINDA LA OPORTUNIDAD DE INTEGRARTE A NUESTRO GRAN EQUIPO DE TRABAJO.
QUEREMOS TU COMPROMISO PARA DISTINGUIRNOS JUNTOS Y SEGUIR INNOVANDO EXITOSAMENTE.
DISEÑADOR DE SERVICIO Y PRODUCTO DIGITAL
REQUISITOS:
EDAD 24 AÑOS EN ADELANTE
LICENCIATURA DISEÑO GRAFICO O AFIN
EXPERIENCIA RECIENTE, MÍNIMA DE 1 AÑOS EN EL PUESTO
INGLES INTERMEDIO
MANEJO DE OFFICE INTERMEDIO
OFRECEMOS
SUELDO BASE COMPETITIVO
PRESTACIONES SUPERIORES A LA LEY
CRECIMIENTO LABORAL.
INTERESADOS FAVOR DE ENVIAR CV ACTUALIZADO AL CORREO INDICADO EN LA PUBLICACIÓN, INDICANDO TÍTULO DE LA VACANTE Y PRETENSIONES ECONÓMICAS.
Location
Mezquitillo, Zac.
Apply for Job
More jobs at SURA CORPORATIVO
We haven't found any other jobs at SURA CORPORATIVO.
More jobs in Mexico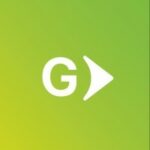 Senior Service Designer
Globant
Tamaulipas, Mexico
Technology

Mexico City, Mexico
Finance
2 months ago

Torreón, Coahuila, Mexico
Technology
2 months ago
Proud Partners


We can help you attract the best service design talent and grow your brand. Partner with us.
Don't miss important updates.
Join our email list to stay updated on new jobs, resources, events, and more to help you with your career
We'll use your email to send you updates about the report and other helpful service design topics. We hate spam just as much as you do, so we'll never share your email. Unsubscribe anytime.