Analog Devices
You will be responsible for designing the end-to-end journey of new high value services as well as analysing existing systems and services to identify opportunities to elevate them. You will bring together research, design, business and technology disciplines to shape future state of Analog Devices services, working in close collaboration as part of a larger design and product team.
You Will

Effectively map and visualize current and future customer journeys and services to create greater shared understanding between different stakeholder groups
Facilitate co-creation of artefacts such as Service Blueprints to capture front and back of stage facets of different experiences
Gather, analyze and incorporate qualitative and quantitative data into your research to highlight key problem areas and opportunities
Analyze failure within our products and services and help identify root causes for that failure
Identify opportunities for creating additional value within an existing service (e.g. cost reduction by self-service)
Identify areas of focus in the customer journey for exploration, prototyping and iteration
Iterate on developing solutions, aligning requirements between customer needs and technical feasibility
Co-ordinate your activities with the wider team – your fellow designers, researchers, product management and a wider set of stakeholders in engineering and business
Work with our design system team to identify opportunities for common, new product service patterns
Characteristics

User focused with a strong understanding of business considerations at enterprise scale
Able to synthesize insights from research into design solutions
Evidence and context-based approach to design. Visualises, articulates and solves complex problems and concepts, and makes disciplined decisions based on available information and research evidence
Strategic thinker. Can take an overall perspective on business issues, events, activities and discuss their wider implications and long-term impact. This could include determining patterns, standards, policies, roadmaps and vision statements. Knows how to focus on outcomes rather than solutions and activities
Can work with stakeholders of all levels to align people of diverse backgrounds and skill-sets to a shared vision and achieve buy-in
We Are Looking For Someone Who

Is an exceptional communicator; both written and verbal which facilitates cross departmental coordination. Can clearly articulate their service vision internally and externally
Has a natural ability to converse with a diverse range of people of varying backgrounds and nurture talent across the team
Has experience working on technical and software products from kick-off launch to optimisation in the wild
Is obsessed with continuous improvement via cross functional collaboration
Is a strong advocate for user-centred design and the design thinking process within the organization
A growth mindset, and passion for levelling up yourself and those around you
Location
Limerick, LK
Apply for Job
More jobs at Analog Devices

UX Service Designer
Analog Devices
Ireland, Shefford, England, United Kingdom
Mechanical
10 months ago
More jobs in Ireland

Service Designer
Rattleberry
Dublin, Ireland
Design
1 month ago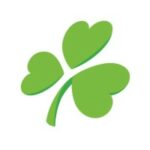 Senior Service/UX Designer
Aer Lingus
Dublin, Ireland
Aviation
2 months ago

Senior Service Designer
Rattleberry
Dublin, Ireland
Agency / Consultancy
4 months ago
Proud Partners


We can help you attract the best service design talent and grow your brand. Partner with us.
Don't miss important updates.
Join our email list to stay updated on new jobs, resources, events, and more to help you with your career
We'll use your email to send you updates about the report and other helpful service design topics. We hate spam just as much as you do, so we'll never share your email. Unsubscribe anytime.