Technology
UX/Service Designer M/F/D
Archived
Full Time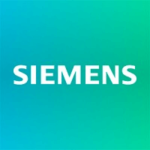 Siemens Digital Industries Software
About the role / Segment
MindSphere is the world's leading Industrial IoT Solution from Siemens. As part of Siemens Xcelerator product portfolio, MindSphere bridges the gap between OT (operations) and IT, enabling our customers in their digitalization journeys to gain competitive advantage from IoT, data analytics and closed loop design and manufacturing. Born in the Cloud, MindSphere is a set of Solutions and packaged business capabilities in the public Cloud (multi-tenant) and as dedicated private Cloud offerings for our largest customers as part of their Virtual Private Cloud or Local Private Cloud as Software As A Service (SaaS).
To strengthen our UX team within the MindSphere R&D, Siemens Digital Industry Software is seeking a UX Service Designer, with UX Research expertise, who can co-create, synthesize and communicate across our organization and take the MindSphere user experience to the next level in our journey of building the world's leading IOT Solutions as part of Siemens Xcelerator.
If you are a customer focused experienced service designer, with a passion for creating world class experiences for our customers by transforming how they design and create products driven by data in context using our software, then we would love to meet you!
Area of responsibility
As a Service Designer at MindSphere you will work with various subject areas to continually refine and improve the end-to-end experience of our users and help connect the dots through our software Solutions. You will enable our stakeholders to adopt the service design mentality. We are a growing sub-discipline, in the R&D Product Design Team so we are looking to improve our practice and outcomes.
Your contributions will elevate our software Solutions, servicing specific journeys across many touchpoints for users. Your work and facilitation skills will enable us to take the end-to-end developer and end user experience to the next level. You will frequently meet with Product Managers, Product Designers, architects, developers and Customer Service Managers to advise, align and have your share in strategizing next steps.
Your qualifications
5+ years of professional experience in a design consultancy or equivalent position
Proven track record of shipped services and products
Demonstrated experience of working with complex digital products, enterprise products and tech ecosystems
Deep expertise in human-centered design and service design
Ability to visualize the service experience through the lens of different diagrams
Ability to communicate in different styles ranging from visual artefacts to in-person discussions with the goal of communicate complex matters in a simple manner.
Active listener, ability to understand and address points of tension, ability to challenge others in a constructive way, ask questions that lead to clarity
Self-motivated, able to work independently but also collaborative and driven by group critique
Excellent graphic design and typographic skills are a plus
Location
Nuremberg, Germany
Apply for Job
More jobs at Siemens Digital Industries Software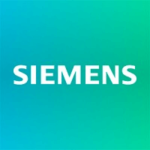 Service Designer/UX Researcher
Siemens Digital Industries Software
, England
Technology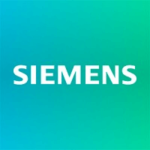 Service Designer
Siemens Digital Industries Software
, England
Technology
1 year ago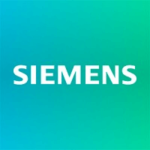 Service Designer
Siemens Digital Industries Software
1 year ago
More jobs in Germany

Senior Service Designer (m/w/d)
CGI
Düsseldorf, Germany
Technology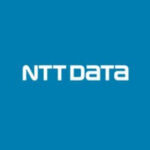 Senior Service Designer (f/m/x)
NTT DATA DACH
Munich, Germany
Agency / Consultancy

Senior Service Designer (m/f/d)
denkwerk
Cologne, Germany
Agency / Consultancy
Proud Partners


We can help you attract the best service design talent and grow your brand. Partner with us.
Don't miss important updates.
Join our email list to stay updated on new jobs, resources, events, and more to help you with your career
We'll use your email to send you updates about the report and other helpful service design topics. We hate spam just as much as you do, so we'll never share your email. Unsubscribe anytime.