Finance
Service Designer (f/m/d)
Archived
Full Time

ING Deutschland
Our goal: happy employees who feel comfortable at work. Your goal: to design workplaces that make exactly that possible. With our corporate culture, in which you meet at eye level, learn from each other and CVs can be colorful, we lay the foundation that you can safely build on. Raise the satisfaction of our employees to the next level with our tribe "Enjoy your Workplace".
Your tasks
As an experienced service design expert, you are well versed in creating an optimal and positive employee experience

You put employee satisfaction first and bring their needs into line with efficiency, effectiveness and quality

To do this, you take a close look at the employee journey: You identify the relevant sub-journeys and recognize the important emotional touchpoints that should be optimized

To do this, you collect, research and analyze qualitative and quantitative data and create suitable personas

To find problems and solutions, you reach into your full method kit: by leading workshops with interfaces, you co-creatively arrive at a hypothesis of the problem and verify it

Speaking of inclusion: When redesigning the underlying processes, you have an explicit focus on digitization and automation

You keep executives and stakeholders reliably up to date, communicate key figures on goal achievement and also pick up employees in day-to-day operations with understandable explanations
your profile
Degree or completed commercial training

Several years of experience in the areas of service design, process design, employee / customer journey, digitization & automation

IT process understanding and understanding of a regulatory environment

Sound methodological knowledge and practice in (agile) project work

Able to make data-based and user-centric decisions

Structured, far-sighted and solution-oriented working style

Team spirit and excellent communication skills

Customer and service-oriented (employees as customers)

Very good German and English, both written and oral
Location
Frankfurt, Germany
Apply for Job
More jobs at ING Deutschland
We haven't found any other jobs at ING Deutschland.
More jobs in Germany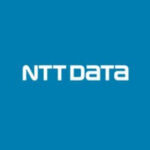 Senior Service Designer (w/m/x)
NTT DATA DACH
München, Germany
Agency / Consultancy

Service Designer Customer Interaction (m/f/d)
ALDI SÜD
Mülheim an der Ruhr, Germany
Retail

Senior Service Designer f/m/d
Computacenter
North Rhine-Westphalia, Germany
Agency / Consultancy
Proud Partners


We can help you attract the best service design talent and grow your brand. Partner with us.
Don't miss important updates.
Join our email list to stay updated on new jobs, resources, events, and more to help you with your career
We'll use your email to send you updates about the report and other helpful service design topics. We hate spam just as much as you do, so we'll never share your email. Unsubscribe anytime.