Agency / Consultancy
Full Time

Supper Paris
Job description
In direct and daily contact with an experienced lead service designer and/or the partners responsible for business and strategic development, your 5 main areas of intervention will be:
✅ Participation in pre-sales strategic thinking
✅ Monitoring and benchmarking to feed the framing and co-creation phases of projects
✅ Analysis, synthesis and formalization of user research lessons (qualitative and quantitative): insights, personae, experience maps...
✅ Support for the design and facilitation of co-construction and creativity workshops
✅ Operational monitoring of each phase of the missions, from ethno immersion to prototyping / testing
SUPPER's agile and horizontal structure will allow you to benefit from daily contact with senior managers, to progress within multidisciplinary teams (Visual Design, Ethnologists, Program Managers, Content strategist, etc.) and to work in contact with clients.
You are :
🎨 Designer: you are trained in end-user-centric design methodologies and are able to approach all phases of a project: research, ideation, framing, prototyping, testing, design.
🖌 Creative: you imagine and design experiences on all touchpoints: interfaces, objects, spaces, services, human interactions,... You are able to produce prototypes for at least one of these touchpoints through your creative skills (illustration, drawing/sketching, writing/editing, video, photo, nocode tools, DIY, etc.)
🔥 Convincing: you have ideas and know how to defend them in French and English, orally and in writing.
🌍 Curious: you are fascinated by the possibilities offered by innovation in emerging technologies and are able to think about their use in the context of our clients' projects: AI, IOT, mobility, Metaverse, VR, etc.
In order to support the teams in their mission, Supper is looking for a profile who can distinguish themselves by:
🖥 His mastery of Design Thinking methodologies and design and animation tools (Figma, Miro, Powerpoint, etc.)
🎤 His speech: the way you describe yourself and can surprise us in the narration and consistency of your ideas.
✍️ His creativity: your curiosity on all subjects and your ability to show initiative and bring out tangible solutions.
🗺 His step back: the ability to demonstrate critical thinking and rigor in the synthesis and analysis of innovative topics.
🤓 And above all his enthusiasm and motivation to learn and progress!
Location
Paris, France
Industry
Agency / Consultancy
Apply for Job
More jobs at Supper Paris
We haven't found any other jobs at Supper Paris.
More jobs in France

Service Designer/Customer Journey Expert H/F
Lyreco France
Marly, France
Business Supplies & Equipment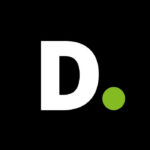 Service/UX Designer Intern
Deloitte
Paris, France
Agency / Consultancy

Internship - Service Designer M/F
Atos
Bezons, France
Agency / Consultancy
Proud Partners


We can help you attract the best service design talent and grow your brand. Partner with us.
Don't miss important updates.
Join our email list to stay updated on new jobs, resources, events, and more to help you with your career
We'll use your email to send you updates about the report and other helpful service design topics. We hate spam just as much as you do, so we'll never share your email. Unsubscribe anytime.