Technology
Senior Service Designer
Archived
Full Time

Tietoevry
About the role
We are looking for a Service Designer to work in Tietoevry Care with our customer deliveries Health Village and eHealth solutions for Hospital District of Helsinki and Uusimaa (HUS) and other customers within Finland and the Nordics. The Health Village solution, coordinated by HUS, offers digital healthcare services to citizens and health professionals to involve patients, families and care providers by facilitating smart collaboration and supporting the active involvement of patients in their own care.
When joining Tietoevry Care,  you can influence citizen and patient lives, and the whole society through modern healthcare information technology and digitalization. You can read more about Health Village here https://www.digitalhealthvillage.com/ or in Finnish  https://www.terveyskyla.fi/
To rock this position 
You are a team player with a self-driven, proactive, innovative, and solution-driven mindset
You have good knowledge of and experience in using service design methodology and Lean Startup principles
You are passionate about developing citizen-care-team collaboration and patients' active involvement in their own care
You have experience about leading and coaching co-innovation/creation with customers
You have a process oriented mind and you are able to describe future in-and outpatient/home care processes
You are able to see the big picture and work in a fast-paced environment with an optimistic approach to challenges.
You have experience in working according to agile software development practices.
You appreciate customer experience and satisfaction
You have Finnish language proficiency
We also appreciate
Clinical/care related background or experience in working in health care provider organizations
Studies about care effectiveness/health technology assessment related methodology and research
Good understanding about possibilities enabled by new digital health/smart care services
A vision of how preventive, personalized and proactive patient engagement services with data/AI-supportive elements can support and enable rethinking care processes
Good understanding about possibilities enabled by new digital health/smart care services
Location
Tampere, Finland
Apply for Job
More jobs at Tietoevry

Senior Service Designer
TietoEVRY
Tampere, Finland
Technology
7 months ago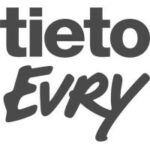 Service Designer
TietoEVRY
, Viken
Agency / Consultancy
1 year ago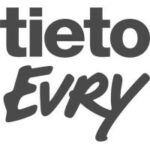 Service Designer
TietoEVRY
Espoo,
Agency / ConsultancyTechnology
2 years ago
More jobs in Finland

Uusimaa, Finland
Technology
3 days ago

Service Designer
Verkkokauppa.com
Helsinki, Finland
Retail
1 week ago

Senior Service Designer
Konecranes
Hyvinkää, Finland
Machinery
2 months ago
Proud Partners


We can help you attract the best service design talent and grow your brand. Partner with us.
Don't miss important updates.
Join our email list to stay updated on new jobs, resources, events, and more to help you with your career
We'll use your email to send you updates about the report and other helpful service design topics. We hate spam just as much as you do, so we'll never share your email. Unsubscribe anytime.