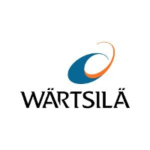 Wärtsilä
We are looking for an energetic Service Designer to shape the future of our IT environment. In the Service Designer -position you will work in global IT projects and contribute to further development of Service Design methods in Wärtsilä. To qualify for the job, you need to be creative, ambitious, good with people and a fun person to work with.
RESPONSIBILITIES:
Acting as a Service Designer in IT / operational development projects

Facilitating Service Design workshops
Collaborating with various stakeholders to understand user needs and design user journeys
Arranging design reviews, conducting usability tests and working with the project team to get designs implemented

Development of Service Design methods and tools at Wärtsilä
Supporting and coaching colleagues with Service Design methods
Communication with various stakeholders
QUALIFICATIONS:
M.Sc. in Information Technology or Economics & Business Administration (human computer interaction or similar)
2 years work experience as a Service Designer
Sound understanding of IT development process and business needs
Solid skills in Service Design methods: workshop facilitation, service blueprints, user journeys, personas, UI prototypes etc. UX design skills are a plus
Excellent visualization, communication and collaboration skills as well as strong will to make user flow as simple and smooth as possible
Proactive and goal-focused attitude
Fluent written and spoken English
WE OFFER:
A challenging job with interesting global projects
An opportunity to boost and leave your mark on our Service Design journey
Supportive and skilled colleagues and inspiring atmosphere
Opportunities for professional development and growth
Location
Helsinki,
Apply for Job
More jobs in Finland

Uusimaa, Finland
Technology
5 days ago

Service Designer
Verkkokauppa.com
Helsinki, Finland
Retail
2 weeks ago

Senior Service Designer
Konecranes
Hyvinkää, Finland
Machinery
2 months ago
Proud Partners


We can help you attract the best service design talent and grow your brand. Partner with us.
Don't miss important updates.
Join our email list to stay updated on new jobs, resources, events, and more to help you with your career
We'll use your email to send you updates about the report and other helpful service design topics. We hate spam just as much as you do, so we'll never share your email. Unsubscribe anytime.