Telecommunication
Full Time

TELUS
Here's the impact you'll make and what we'll accomplish together
Our comprehensive experience design methods place customers at the heart of the entire problem solving process. Whether you are designing new experiences or redesigning existing services, you'll engage with users at the onset to hone in on what matters most and involve them throughout research to build strong business cases, find great solutions and help orchestrate sustainable change. The payoff is phenomenal customer experiences and services that truly make a difference.
Here's how
Distill and frame complex business and customer problems into well-defined engagement briefs
Translate insights from customer research, operational analysis and other research into actionable requirements
Facilitate customer workshops, validation and usability testing of services throughout the design and development process
Strategically support multiple concurrent projects to deliver on customer insights, design concepts, prototypes, and tests that will inform insights and case studies that draw out themes, implications, and linkages with working group team members and executive audiences
Apply knowledge of implementation and change enablement to bring our designs to life
Work with internal partners across the service continuum, including Product & Services, Sales, Marketing, Business, Customer Experience and beyond
Promote experience design through sharing of case studies, standard methodologies and findings to build awareness and internal capabilities across TELUS
Qualifications
You're the missing piece of the puzzle
Problem Solver: 5+ years experience as a service designer with ethnographic skills
With a natural curiosity, you foster a well-structured environment where teams can share ideas, learn from others while you dig in to co-create win-win opportunities for our customers, team members and TELUS
Your innate curiosity and penchant for life-long learning inspires you to seek out complementary approaches and thoughtfully apply them to deliver stronger outcomes for customers
Researcher: hands-on experience with customer or team member qualitative research and synthesis - and then translating insights into actionable data and steps for defining personas, journeys, service blueprints and concepts
Innovator: Not tied to doing things the way they have always been done; always looking for new and better ways to do things
Energetic self-starter in a fast-paced, constantly evolving environment
Facilitator: Known for your tight-knit teamwork and leadership skills, including leading cross-functional teams across technical, customer-facing, business supporting and implementation teams
Compelling Storyteller: 3+ years of experience with executive presentations and communication, with an ability to distill complex and/or ambiguous problems into clear, actionable plans and compelling messages
Great-to-haves
A Bachelor's degree or higher in Design, Human Computer Interaction, Human Factors, Psychology or related area
Experience with copywriting, visualizations and alternative approaches/mediums for storytelling
Experience working in Product, Marketing, Operations, Finance
Change management training or experience
Knowledge of collaborative tools such as Google Workspace, Miro, Figma, and Asana
Location
Vancouver, BC, Canada
Industry
Telecommunication
Apply for Job
More jobs at TELUS

Toronto, ON
Telecommunication
11 months ago

Vancouver, BC
Telecommunication
2 years ago

,
Health
2 years ago
More jobs in Canada

Senior Service Designer
Sun Life
Toronto, ON, Canada
Insurance

Service Designer Lead
Fujitsu
Edmonton, AB, Canada
Technology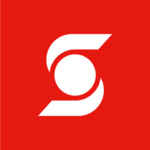 Senior Service Designer
Scotiabank
Toronto, ON, Canada
Finance
4 weeks ago
Proud Partners


We can help you attract the best service design talent and grow your brand. Partner with us.
Don't miss important updates.
Join our email list to stay updated on new jobs, resources, events, and more to help you with your career
We'll use your email to send you updates about the report and other helpful service design topics. We hate spam just as much as you do, so we'll never share your email. Unsubscribe anytime.