Finance
Senior Service Designer
Archived
Full Time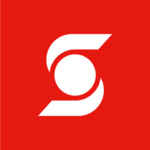 Scotiabank
Scotiabank's Digital Banking Organization has a clear and well-supported mandate to transform the way banking technology is delivered, by reimaging the customer experience, fostering innovation to deliver new digital value propositions and enabling our teams to drive significant changes across the organization and for our customers. As a Senior Service Designer you will be responsible for helping Scotiabank see what is hidden in plain sight by mapping our end-to-end services and processes from the perspective of the customer, and unearthing how they can be reimagined to better serve our customers digitally and beyond.
Is this role right for you?
Work with diverse partners & stakeholders to design services and experiences, as well as the internal processes, policies and programs that support them, in support of seamless customer experiences.
Applies in-depth knowledge of human needs and how they can be mapped back to organizational systems and processes
Defines insights about what makes processes bad and experiences awful for our customers, always operating constructively toward recommending positive alternative
Designs and delivers end-to-end projects, managing stakeholders, schedules, and deliverables
Translate complex systems in compelling stories, communicating in a credible and engaging manner to meaningfully stretch people's thinking and reconstruct longstanding operating models
Accountable for delivery and design of a range of workshops, ideation sessions and design sprints to engage employees and customers in designing customer-centric processes
Highly skilled in various design tools such as journey maps, service patterns and service blueprints to effectively institutionalize customer-centric practices
Have specialized skills and experience in the nature & pace of change in a specific market as well as the related needs and behaviours of our customers, identifying potential opportunities and channels relevant to our business
Apply expertise to the analysis and synthesis of multiple sources of data, including observational interviews, qualitative research studies and direct user feedback.
Provide empathy and an un-biased viewpoint to all aspects of design work.
Contribute to the growth of the Service Design practice across Scotiabank, acting as an advocate for the practice and a passionate agent of change.
Participate actively in a collaborative, innovative, challenging and supportive team environment.
Do you have the skills that will enable you to succeed in this role?
5+ years experience in service design, business design or a closely related field
Post-secondary education in a related field
Demonstrates expertise in consulting successfully on large and complex multi-channel projects
Highly-skilled in a range of design methodologies such as journey mapping, pattern and blueprint development, contextual interviews, ethnographic observation, diary studies, design workshops, landscape reviews, trend analysis, etc.
Advanced understanding of information architecture and systems thinking as they apply to the design of a service
Leads activities to synthesize data and present insights toward meaningful outcomes.
Demonstrates a positive and resilient personality; able to embrace feedback and have a desire for continuous iteration and improvement.
Comfortable working in a self-guided manner with the ability to prioritize tasks and manage own time efficiently.
Excellent leadership, communication and teamwork skills.
Deals well with ambiguity, taking smart and calculated risks and supports others who do the same.
Effectively able to prioritize and pivot in response to evolving business constraints.
Open, persuasive, engaging and love to have a good laugh.
A background in Fintech or other financial related products is an asset.
Mastery of Adobe Creative Suite is an asset; including the ability to build your own design artifacts such as personas, journey maps, reports, etc.
French and/or Spanish proficiency considered an asset
Location
Toronto, ON, Canada
Apply for Job
More jobs at Scotiabank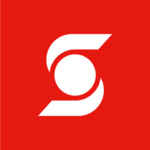 Senior Service Designer
Scotiabank
Toronto, ON, Canada
Finance
3 months ago

Toronto, ON
Finance
11 months ago

Service Designer
Scotiabank
Toronto, ON
Finance
2 years ago
More jobs in Canada

Senior Service Designer
Sun Life
Toronto, ON, Canada
Insurance

Service Designer Lead
Fujitsu
Edmonton, AB, Canada
Technology

Senior Service Designer
Normative
Canada
Agency / Consultancy
1 month ago
Proud Partners


We can help you attract the best service design talent and grow your brand. Partner with us.
Don't miss important updates.
Join our email list to stay updated on new jobs, resources, events, and more to help you with your career
We'll use your email to send you updates about the report and other helpful service design topics. We hate spam just as much as you do, so we'll never share your email. Unsubscribe anytime.