Agency / Consultancy
Senior Service Designer
Archived
Full Time

Normative
We are looking for a Service Designer to join our team on a contract basis. This person will be working on an exciting new client project focused on transforming a digital government system to deliver simpler, more efficient and better services to the client's users.  This person has extensive experience in using a human-centred design approach to understand user needs and goals and develop the strategies needed to deliver great experiences They should have experience in planning, conducting, and analyzing behavioural/ethnographic field research as well as leading through systems mapping and service blueprinting to surface opportunities. The candidate should be familiar with UX, customer experience, service design, and interaction design.
What you will do:
Plan, conduct, and analyze behavioural/ethnographic field research to understand user and customer needs and goals
Apply a human-centered design approach to developing insights that tie back to organizational systems and processes
Translate complex information into compelling stories and present findings in diverse ways to different stakeholders
Work with diverse stakeholders to design programs and services, both internal and external, that deliver exceptional user and customer experiences
Identify and develop opportunities to improve both front, and back, stage interactions and touch points
Create systems maps, journey maps and service blueprints or other visual representations of user needs
Collaborate closely with Product Design, Development and Strategy team members to integrate and flow into their work and outcomes
Requirements:
Post secondary education in related field
5+ years of experience in human-centred design, UX research, service design, or related field
Demonstrated experience in planning, conducting, and analyzing ethnographic field research and translating insights into opportunities
Demonstrated experience understanding, mapping and reshaping complex service systems from multiple actor standpoints (users, customers, constituents, operators, etc.)
Demonstrated experience working within, and improving, complex systems with an advanced understanding of systems design and thinking
Ability to navigate ambiguity in a proactive, positive way, responding to changing needs and pivots as they arise
Understanding of product design and technology, including familiarity with prototyping and building software
Location
Canada
Industry
Agency / Consultancy
Apply for Job
More jobs at Normative
We haven't found any other jobs at Normative.
More jobs in Canada

Senior Service Designer
Sun Life
Toronto, ON, Canada
Insurance

Service Designer Lead
Fujitsu
Edmonton, AB, Canada
Technology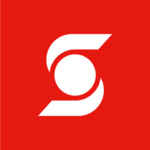 Senior Service Designer
Scotiabank
Toronto, ON, Canada
Finance
4 weeks ago
Proud Partners


We can help you attract the best service design talent and grow your brand. Partner with us.
Don't miss important updates.
Join our email list to stay updated on new jobs, resources, events, and more to help you with your career
We'll use your email to send you updates about the report and other helpful service design topics. We hate spam just as much as you do, so we'll never share your email. Unsubscribe anytime.