Government
Senior Service Design Consultant
Archived
Full Time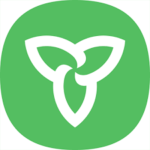 Ministry of Natural Resources and Forestry
What can I expect to do in this role?
• As a Sr. Service Design Consultant, you will apply your continuous improvement lens to define, plan and lead the collaborative delivery of formal service design projects.
• At any one time you will be leading multiple concurrent service design projects, bringing your service design thinking methodologies and facilitation ability to mission-based teams. You may also be asked to consult on ad hoc projects or coach and mentor staff who may be new to digital service delivery.
• You will use your analytical ability, enthusiasm, and responsiveness to help solve complex government challenges using service design and digital methods and tools
• Your capacity for self-development will enable you to remain current with trends in customer service practices, digital service delivery models and service performance measurement.
• You will apply human centered service design methods and tools to continuously improve design choices for services and digital channels.
• You are self-motivated to work at a fast pace to identify valid and practical opportunities, drive results and deliver tangible project outcomes. Your recommendations to support digital transformations and service efficiencies will reflect your willingness to think differently and strategically about service delivery.
• From service design, to user research, to user experience; there are a variety of projects to support, giving you the opportunity to work with many people across the OPS in different services.
Note: These positions can be located at any of our work locations in Toronto, Peterborough, Guelph, Sudbury, Sault Ste Marie, South Porcupine, or Dryden. However, hybrid work is available as per OPS guidelines and alternate work locations are also available for office locations.
How do I qualify?
Service Delivery and Digital Service Design
• You have demonstrated skills and experience in recognized service design principles, techniques, and methodologies in the following areas:
• user needs mapping
• user research (exploratory and evaluative)
• stakeholder mapping
• personas
• customer journey mapping
• collaborative design
• fast and simple prototyping that communicate ideas clearly
• service blueprinting
• You have demonstrated knowledge of the emerging trends and developments in service delivery, digital service design and leading-edge technology related to digital service design
Analytical & Design Thinking
• You are capable of synthesizing and analyzing the outcomes of user research to define the best course of action that can address challenges and meet user needs
• You know how to identify trends and potential risks (e.g., financial, political, operational, legal) for new projects/programs and services/operations
• You have a future-oriented mindset to drive you in developing improvement opportunities through your understanding of current and future needs
• You can support business transformation and achieve digital service goals by bringing the concepts of service design and digital service delivery to cluster management and ministry partners
• You have a proven willingness to take calculated risks, get it wrong, learn from feedback, work with determination to overcome setbacks and refocus your approach on obtaining positive outcomes
Relationship Building & Communication
• You have strong relationship skills, and can provide leadership and guidance to manage diverse business and technical relations
• You have excellent oral and written communication skills to develop recommendations and provide advice to senior management
• You can lead and coach peers in the methods and techniques of service design to facilitate collaboration, knowledge-sharing, and skill-building
• You are comfortable making space for people to contribute, and to drive and lead the conversation when necessary
• You have strong facilitation and presentation skills as demonstrated through conducting user research, including interviewing, surveys, focus groups, etc., and the facilitation of meetings, workshops, and co-creation exercises
Location
Canada
Apply for Job
More jobs at Ministry of Natural Resources and Forestry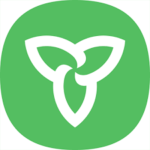 Senior Service Design Consultant
Ministry of Natural Resources and Forestry
Toronto, ON
Government
More jobs in Canada

Senior Service Designer
Westland Insurance Group Ltd.
Surrey, BC, Canada
Insurance

Senior Service Designer
Aviso Wealth
Toronto, ON, Canada
Finance

Senior Service Designer
Aviso Wealth
Toronto, ON, Canada
Finance
4 weeks ago
Proud Partners


We can help you attract the best service design talent and grow your brand. Partner with us.
Don't miss important updates.
Join our email list to stay updated on new jobs, resources, events, and more to help you with your career
We'll use your email to send you updates about the report and other helpful service design topics. We hate spam just as much as you do, so we'll never share your email. Unsubscribe anytime.