Finance
Senior CX & Service Designer
Archived
Full Time

Westpac Group
Job Description
Lead projects with confidence and energy
Facilitate modern design practices and behaviours
Combination of office and flexible working
The team
We are a team of holistic Strategic and Service Designers (15+) who want to make things better for our customers, our staff, and the planet. We are embedded in the Digital team which allows us to lead with digital and drive a unichannel experience.
Design is more than just looking good. It's about the thoughtful navigation of complex challenges and problems By applying the lens of convergent technologies, social and business needs, our mission is to create experiences for people from all walks of life that are inspirational in their usefulness, social and environmental responsibility, while supporting Westpac's strategic goals.
The Role
You will be leading design projects and hands-on creating outputs. This would include scoping projects, delivering great work and shaping presentations. You will thrive when you can interview users, synthesis outputs and create meaningful outputs.
You will be responsible for both discovery and early ideation activities across the Human Centred Design process before creating warm handovers to digital product design teams.
Responsibilities
The role responsibilities include but are not limited to:
Produces high-quality outputs that are empathetic, robust and compelling.
Lead research and discovery activities, including shaping 'how might we statements', market scanning and competitor landscapes, future trends, workshop facilitation, qualitative and quantitative interviews.
Responsible for end-to-end testing: planning, preparation, facilitation and results presentation
Develop and deliver end-to-end Customer Journeys, Concepts, Prototypes, Service Blueprints and Customer Value Proposition Canvases
Plan and facilitate workshops that are purposeful, engaging and deliver outcomes
Be able to manage senior stakeholders and articulate both customer insights and the intent of an experience effectively
Pair with other designers
About you
We are looking for a talented person who demonstrates:
Experience in driving excellence in customer research and human-centred design, or related fields
Practicel experience in the human-centred process and applied research methods
Experience in consulting, agency and financial services
Practical experience in designing, conducting, and guiding customer research activities, from focus groups to one-on-one interviews, ethnographic research, and behavioural analysis
Experience and advocacy of new digital tools, e.g. Figjam, Miro, Dovetail, Maze, etc.
Persuasive communication skills aided by digital tools
Ability to manage stakeholders at all levels of the organisation and external agencies, managing their expectations effectively and clearly
Location
Barangaroo New South Wales, Australia
Apply for Job
More jobs at Westpac Group

CX & Service Designer
Westpac Group
Sydney NSW, Australia
Finance
4 months ago

Senior CX & Service Designer
Westpac Group
Barangaroo, NSW
Finance
5 months ago

Senior CX & Service Designer
Westpac Group
Barangaroo New South Wales, Australia
Finance
7 months ago
More jobs in Australia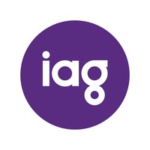 Senior Service Designer
Insurance Australia Group Limited (IAG)
Sydney NSW, Australia
Insurance

Senior Service Designer
Coles Group
Hawthorn East VIC, Australia
Retail

Service Designer Lead
Commonwealth Bank
Sydney NSW, Australia
Finance
Proud Partners


We can help you attract the best service design talent and grow your brand. Partner with us.
Don't miss important updates.
Join our email list to stay updated on new jobs, resources, events, and more to help you with your career
We'll use your email to send you updates about the report and other helpful service design topics. We hate spam just as much as you do, so we'll never share your email. Unsubscribe anytime.