Transport and mobility
Service Designer
Full Time

Team Global Express
About the Role
Located in Banksmeadow, the Service Designer will drive B2C eCommerce business growth by partnering with TGE to navigate evolving customer expectations and develop innovative experiences, propositions, products, and services. Balancing technological advancements, emerging business models, and customer insights, the Service Designer will identify new opportunities to satisfy customer needs.
Proficient in design thinking, the Service Designer will apply these techniques to understand customer interests, motivations, and behaviours, working iteratively and collaboratively to create experiences that address these needs. By mapping out customer experiences and required business capabilities, the Service Designer will use design research to test hypotheses throughout the design, build, and launch phases, ensuring a constantly evolving and improved customer experience.
Please note: That this is a 9-month fixed term contract opportunity.
Primary Duties & Responsibilities
Act as a transformational partner for the B2C eCommerce team, collaborating with departmental heads and project sponsors to drive innovation and growth.
Lead strategic ownership of complex projects from Team Global Express briefing to final recommendations and delivery, working autonomously and efficiently.
Conduct customer and market research to validate core hypotheses, transforming insights into actionable solutions by collaborating with stakeholders across disciplines.
Utilise design thinking and co-design techniques to identify opportunities for new experiences, propositions, products, and services, while ensuring feasibility, viability, and desirability.
Map out customer experiences and the necessary technology and organisational capabilities, translating strategic direction into clear priorities, objectives, and evaluation frameworks.
Champion design thinking and techniques both internally and externally, engaging with thought leaders, developing new approaches, and sharing expertise to build collective capability.
About You
Experience within infrastructure and eCommerce services (desired) – either within a consultancy, agency, eCommerce, infrastructure or client-side.
An outstanding portfolio of work demonstrating strong customer insight-driven design thinking across a diverse range of projects.
Experience formulating novel research and development programmes that iteratively identify, test and refine new and innovative propositions, products and services.
Experience working collaboratively with colleagues and clients in a variety of different ways – flying solo, as part of a team, co-working with TGE in "agile" teams.
Location
Banksmeadow NSW, Australia
Industry
Transport and mobility
Apply for Job
More jobs at Team Global Express
We haven't found any other jobs at Team Global Express.
More jobs in Australia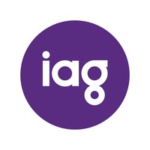 Senior Service Designer
Insurance Australia Group Limited (IAG)
Sydney NSW, Australia
Insurance

Senior Service Designer
Coles Group
Hawthorn East VIC, Australia
Retail

Service Designer Lead
Commonwealth Bank
Sydney NSW, Australia
Finance
Proud Partners


We can help you attract the best service design talent and grow your brand. Partner with us.
Don't miss important updates.
Join our email list to stay updated on new jobs, resources, events, and more to help you with your career
We'll use your email to send you updates about the report and other helpful service design topics. We hate spam just as much as you do, so we'll never share your email. Unsubscribe anytime.