Government
Lead Service and Experience Designer
Archived
Contract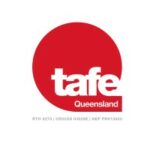 TAFE Queensland
Every TAFE Queensland prospective student goes through our contact centre at some point in their enquiry and application journey.  This could be for a simple question on a specific course or support in understanding their funding eligibility.  They can connect us through a walk-in service desk or through the phone lines; but they can also come through our live chat team, email or through our out-reach teams; or they can decide to apply directly online through our direct application forms.
Which ever channel, and for whatever reason they contact us, they will come through to one of our 5 regional contact centre teams; and are managed via our contact centre platform, CRM or student management systems.
We have just launched the first phase of our transformation journey for the regional contact centre teams; and are looking for a seasoned Lead Service Designer with a good appreciation of the back of stage environment, to design us through the rest of the roadmap.
The Lead Service Designer role will be hands on designing the customer and agent experience across the strategic initiatives in the CX roadmap:
Design and implementation of new supporting Contact Centre Technology including workforce management and knowledge management
Working with regional managers on improving the operating and service delivery model, and supporting business processes
 Improving the user experience key self-service channels such as the direct applications process
Design and implementation of new service channels including AI Chatbots, Social Channels and Asynchronous channels
This is an existing role for people-first Lead Service Designer who is as comfortable with orchestrating the back of stage as designing the front of stage experiences.
Your Opportunity
As the Lead Service and Experience Designer, you will be responsible for:
Lead the customer experience design, service and process definition, and agent / platform experience across the enquiry to enrolment operating model; whilst also owning and updating the customer experience strategy and roadmap.
They will work collaboratively with SME's across the organisation including ICT, contact centre team leads, marketing and BI reporting to define the front of stage customer experience including customer touchpoints and automated communications; and the back of stage enablers including process automation, data integrations, and management KPI reporting.
The role is expected to lead and / or contributes to activities including co-creation workshops, creative brainstorms, service blueprints, service safaris and process design.   They are someone who is both hands on, delivery focused whilst also comfortable providing design leadership and managing senior relationships across the organisation.
This role will:
Bring together research, design, business and technology to shape the services of the future.
Use insight to drive our strategic thinking and place the human at the centre of what we do.
Work collaboratively with our multidisciplinary teams across the regions
This position reports to the Director of Customer Experience.
Location
Brisbane QLD, Australia
Apply for Job
More jobs at TAFE Queensland
We haven't found any other jobs at TAFE Queensland.
More jobs in Australia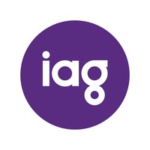 Senior Service Designer
Insurance Australia Group Limited (IAG)
Sydney NSW, Australia
Insurance

Senior Service Designer
Coles Group
Hawthorn East VIC, Australia
Retail

Service Designer Lead
Commonwealth Bank
Sydney NSW, Australia
Finance
Proud Partners


We can help you attract the best service design talent and grow your brand. Partner with us.
Don't miss important updates.
Join our email list to stay updated on new jobs, resources, events, and more to help you with your career
We'll use your email to send you updates about the report and other helpful service design topics. We hate spam just as much as you do, so we'll never share your email. Unsubscribe anytime.