Government
Senior Service Designer
Archived
Full Time Service NSW
About this role
Do you want to …
Deliver smart, simple, and seamless personalised services and experiences that are useful, inclusive, and easy to access
Work for an organisation that is leading the way in digital services and continuing its exciting journey in becoming a leading customer-centric, digitally-enabled government
Simplify digital services by championing human-centred design. Help deliver inclusive, trusted, and accessible products using innovative technology.
Establish and grow your design career as part of one of Australia's largest in-house design practices.
Have true work-life harmony: 35-hour base, live and work anywhere in NSW, a flexible hybrid-environment with base offices across the state, generous leave, plus, opportunities for condensed hours.
Yes? Then this role is for you…
Service NSW is a great place for designers who want to use their human-centred mindset and skills to understand and empathise with the people of NSW. If you are motivated to design better experiences that create meaningful, practical solutions for people, and you're looking to make a difference, now is the time to join our growing team.
Work on projects that matter like Dine and Discover, small business support, Active Kids, Service NSW Mobile App,and MyServiceNSW Account.
In particular, you will work on Tell Your Story Once, an inclusive person-centred approach to assisting disaster-affected people.
At Service NSW, we deeply value our customers and our teammates. We are an inclusive, diverse, caring and respectful team and a place where everyone can bring their whole self to work. We are excited to offer flexible work arrangements, such as remote working, and a supportive design community where you can collaborate freely and learn from each other.
Your day-to-day
Responsibilities will include:
Driving key aspects of the user experience, its evolution across a multi-channel digital ecosystem, and how it meets business and user needs
Nurturing influential relationships with a range of stakeholders across government and partner with them to develop requirements based on customer needs, identified pain points and opportunity areas
Collaboration with stakeholders across Service NSW to define strategic direction, drive customer-led prioritisation and shape roadmaps
Collaboration with other designers to increase service design capability in product teams
Maintaining knowledge and promote awareness of relevant industry trends, challenges, opportunities and practices
Balancing competing and complex demands to ensure end-to-end product strategy and vision is achieved while delivering customer outcomes.
From your first day, you'll be...
An advocate for Disaster Response - Strive to ensure that customers, no matter where they are, can connect and receive easy to understand, accurate, timely and consistent public safety and emergency response information
Approaching problems in a customer centred manner- Utilise a customer-centric approach to improve service-based experiences with the use of a design-lead process of discovery, framing, iterative development and delivery
Driving meaningful research outcomes - Conduct and manage quantitative and qualitative research; working closely with product teams to synthesise insights. Interpret evidence-based research and incorporate relevant insights to drive the design of innovative experiences
Facilitating workshops- Facilitate workshops and support user research ensuring that evidence and insights are documented and shared across teams
Mapping & blueprinting - Use design frameworks such as service blueprints to bring together research, design, business, product and technology
Aligning stakeholders - Establish key stakeholder relationships to understand requirements and assist in creating solutions that ensure alignment between customer expectations and product capability.
Contributing to the SD Discipline – Embed and amplify service design learnings, frameworks, activities and knowledge
Cross Collaborating with multiple teams – work with and steer design and product practitioners, breaking down silo's and improving how information and knowledge is shared across teams.
Working in an Agile environment - Work in an Agile delivery environment, collaborating with multidisciplinary teams where testing, iterating and improvement is prioritised.
Location
Sydney, NSW
Apply for Job
More jobs at Service NSW Principal Service Designer
Service NSW
Sydney New South Wales, Australia
Government
8 months ago Principal Service Designer
Service NSW
Sydney, NSW
Government
8 months ago Principal Service Designer
Service NSW
Sydney, NSW
Government
11 months ago
More jobs in Australia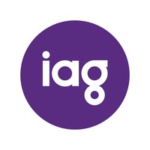 Senior Service Designer
Insurance Australia Group Limited (IAG)
Sydney NSW, Australia
Insurance

Senior Service Designer
Coles Group
Hawthorn East VIC, Australia
Retail

Service Designer Lead
Commonwealth Bank
Sydney NSW, Australia
Finance
Proud Partners


We can help you attract the best service design talent and grow your brand. Partner with us.
Don't miss important updates.
Join our email list to stay updated on new jobs, resources, events, and more to help you with your career
We'll use your email to send you updates about the report and other helpful service design topics. We hate spam just as much as you do, so we'll never share your email. Unsubscribe anytime.