Government
Service Management Designer
Archived
Full Time

NSW Health
Come work with us
We have an exciting opportunity in the Services Enablement team for a Service Management Designer. Reporting to Service Management Design Team Manager, you will be supporting eHealth NSW product and service objectives through the application of IT Service Management (ITSM) best practices and human-centred design approaches to support the delivery of new and modified service offerings.

We encourage applications from regional and metro NSW locations as we work mostly remotely, with flexible working options to attend Charlestown, Parramatta & Chatswood offices.  Interviews can be done via Teams. 
What you will do
As an integral member of the Service Enablement team, you will be involved in:
Delivery of service design activities, goals and deliverables with product, service and business owners in collaboration with other key stakeholders and in alignment with the Service Design Methodology.

Produce and maintain key service design artefacts that align to the Service Lifecycle Framework and eHealth NSW service management principles.

Support the objectives of product and service owners by providing recommendations for service design deliverables to ensure services and service offerings adhere to operational business requirements and supportability.

Facilitate workshops and user experience analysis ensuring outcomes and insights are documented and shared across teams to help inform the design of current, target, and future state experiences.

Collaborate with all stakeholders to ensure service design decisions achieve optimal business outcomes and do not have unwanted consequential impacts.

Work with Service Enablement team members to support the transition of service and service offerings into production through delivery of clearly defined service blueprints and support requirements.
More information about the Service Management Designer role can be found in the POSITION DESCRIPTION.
About you
The skills, knowledge and experience we are looking for in you are:
Relevant qualifications or equivalent experience in service management and demonstrated understanding of service design concepts including support model definition, roles and responsibilities, and relationships to other service management practices.

Experience in Service Design with a focus on service management principles supporting the delivery of well-defined services and service offerings within a large and complex service industry organisation.

Understanding of Service Transition processes within an end-to-end Service Lifecycle Framework, and IT Service Management principles.
If this sounds like you and you're looking for a rewarding new opportunity, we would love to hear from you.
Location
Parramatta NSW, Australia
Apply for Job
More jobs at NSW Health
We haven't found any other jobs at NSW Health.
More jobs in Australia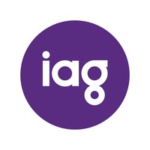 Senior Service Designer
Insurance Australia Group Limited (IAG)
Sydney NSW, Australia
Insurance

Senior Service Designer
Coles Group
Hawthorn East VIC, Australia
Retail

Service Designer Lead
Commonwealth Bank
Sydney NSW, Australia
Finance
Proud Partners


We can help you attract the best service design talent and grow your brand. Partner with us.
Don't miss important updates.
Join our email list to stay updated on new jobs, resources, events, and more to help you with your career
We'll use your email to send you updates about the report and other helpful service design topics. We hate spam just as much as you do, so we'll never share your email. Unsubscribe anytime.