Technology
UX/Service Designer
Archived
Full Time

NOVON
Figma
Banking/Finance domain experience
Large Enterprise Program
Join NOVON as out next UX/Service Designer to work on an exciting project based on our customer site. In this role you will be part of initiatives to understand current pain-points and inefficiencies in Group Treasury's tools and processes. It is a fantastic opportunity to further develop your skills. Living our values to Be Innovative, Be Humble and Be Yourself – Become our next NOVONian!
Our ideal candidate should have experience working with large-scalable products and have experience in designing product/service for data-rich interface and analysis product with regulation in mind.
Must have
Product design experience
5+ years of experience
Strong data experience
Worked in large enterprise programs.
Must have experience with Figma (if not Sketch experience)
Experience converting wireframes & experience doing empathy interviews (design requirement gathering)
Good soft skills and well presented.
Nice to have
Worked in banking and finance industry.
Worked for product company.
Worked on regulatory reporting.
Power BI & Dashboards experience
Location
Sydney NSW, Australia
Apply for Job
More jobs at NOVON
We haven't found any other jobs at NOVON.
More jobs in Australia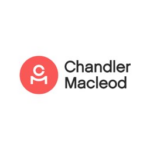 Senior Service Designer
Chandler Macleod
Canberra ACT, Australia
HR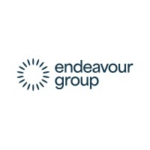 Senior Service Designer
Endeavour Group
Sydney NSW, Australia
Retail

Senior Service Designer
Aware Super
Sydney NSW, Australia
Finance
3 weeks ago
Proud Partners


We can help you attract the best service design talent and grow your brand. Partner with us.
Don't miss important updates.
Join our email list to stay updated on new jobs, resources, events, and more to help you with your career
We'll use your email to send you updates about the report and other helpful service design topics. We hate spam just as much as you do, so we'll never share your email. Unsubscribe anytime.