nib Group
As the Service Designer, your new role will see you design the future state customer experience for nib's members, travellers and providers. Supporting the strategic direction and digital first strategy of the nib group through the design of the services we offer across the end-to-end customer journey, you will ensure it is simple and seamless for our members to interact with nib and enable our teams to deliver exceptional member service during key moments of truth.
More specifically you will:
Lead Service Design initiatives across the nib group by identifying, articulating and prioritising Human Centric initiatives through appropriate research and design activities
Deliver improvements through collaboration with stakeholders for key episodes and moments of truth along the member journey
Design and test improvements to the quality of the services we provide that are both viable and feasible and support the strategic goals of nib
Test, hypothesize and prototype to ensure optimal outcomes in designing member experience
Let's talk about you
You will have a strong working knowledge of human centred design, design thinking, process mapping and application of member experience methodologies.
As well as a strategic thinker who is capable of synthesizing complex information from multiple sources, you will also have ability to turn information into actionable work streams to share across the group. Furthermore, to ensure success you will have:
Demonstrated understanding and application of emerging technologies for member experience
Aptitude for analytical study in developing insights, whilst balancing the need for creative thought in process and practice design
Excellent written, visual and oral communication and presentation skills and the ability to express thoughts logically and succinctly
Ability to work autonomously, prioritise and manage projects
Committed to ensuring the member is at the heart of everything we do
Location
Sydney NSW, Australia
Apply for Job
More jobs at nib Group

Service Designer
nib Group
Newcastle, NSW
Insurance
10 months ago

Service Designer
nib Group
Sydney, NSW
Insurance
2 years ago

Service Designer
nib Group
Bar Beach, NSW
Insurance
2 years ago
More jobs in Australia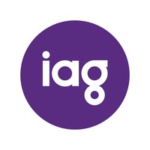 Senior Service Designer
Insurance Australia Group Limited (IAG)
Sydney NSW, Australia
Insurance

Senior Service Designer
Coles Group
Hawthorn East VIC, Australia
Retail

Service Designer Lead
Commonwealth Bank
Sydney NSW, Australia
Finance
Proud Partners


We can help you attract the best service design talent and grow your brand. Partner with us.
Don't miss important updates.
Join our email list to stay updated on new jobs, resources, events, and more to help you with your career
We'll use your email to send you updates about the report and other helpful service design topics. We hate spam just as much as you do, so we'll never share your email. Unsubscribe anytime.