Finance
Principal Service Designer
Archived
Full Time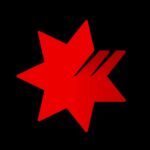 NAB
About the role

Join one of Australia's largest design teams as a Principal Product Designer led by our new Chief Design Officer.
We, the nab.design team, are looking for amazing Principal Product Designers to make a difference to millions of our customers who connect with us daily. We do this by instilling the following Design Values:
Respect and trust one another to deliver
Seek to collaborate
Take ownership and be accountable
Maintain a learner's mindset
Create quality work consistently
The role has the responsibility of applying human-centred design (HCD) tools, to work with various teams across the enterprise. A principal engineer will be an expert in their field but with the ability to coach and mentor others across different product and services. You will have a deep understanding of HCD, and act as a conduit between design and the business.
You will deliver NAB's strategic ambition of improving our customer and banker experience by performing customer research, generating insights, prototyping concepts and designs, optimising processes and experiences, and generally ensuring that change is delivered in a thoughtful, considered and empathetic way.
What you'll bring:

Expert knowledge of UX/UI designer.
Excellent working knowledge of the design process, experience design methodologies and principles.
Demonstrated experience working in Agile, using agile tools & methods.
Strong ability to independently perform the essential capabilities required in this role. In addition to coaching others and accountability across complex products and services.
Proven experience using design processes and tools to digitise experiences including the use of Figma, Survey tools, and other digital collaboration tools
Extensive experience in visual design and user interactions.
Strong understanding of HTML/CSS.
Demonstrated ability to partner and successfully work with multiple disciplines and complex teams and demonstrate the value of design
Your Skills and Experience:

Mindset - A solid grasp of human-centred design (HCD) applying customer-centric and design thinking to create outstanding customer and banker experiences. Have a growth mindset striving for personal and organisational growth.
Journey Mapping - Solid experience in stakeholder, empathy and journey mapping and creating personas and archetypes.
Research - Perform desktop research such as landscape and literature reviews, competitive analysis, trend monitoring and go to market analytics.
Interviews and Testing - Plan and conduct interviews and testing using various techniques and translate insights into solid design solutions and provide strong rationale for the design decisions made.
Benchmarking - define key metrics for evaluating usability and overall user experience using benchmarking tools such as System Usability Scale (SUS) and Standard User Percentile Rank Questionnaire (SUPR-Q).
Storyboards and Userflows - Competent in scenario planning, creating story boards, userflows, taskflows and wireflows including error scenarios and task analysis.
Prototyping - Strong experience using a variety of prototyping methods including low, mid & high-fidelity prototypes, wireframes, interaction design, information architecture and accessible content hierarchies, flow sequencing, and page-level structures.
Design System and Digital Layout - Experience with design systems including creating component design & specification and experience patterns. Experience creating digital layouts and responsive design.
Accessibility - Experience applying accessibility guidelines to create inclusive design.
Collaboration - Ability to collaborate closely with a cross functional team of Designers, Product Owners, Technical Analysts, Engineers/Developers, and other experts across the business to define cohesive, accessible, attractive design standards, interaction patterns and styles across our entire suite of products.
Communication - Proven experience communicating between technical and business stakeholders, building rapport, and maintaining stakeholder relationships, communicating confidently and presenting in a clear, concise and articulate manner to all stakeholders.
Location
Melbourne VIC, Australia
Apply for Job
More jobs at NAB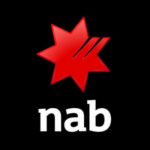 Lead Service Designer/CX
National Australia Bank (NAB)
Clarkefield, VIC
Finance
3 years ago
More jobs in Australia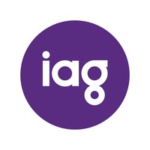 Senior Service Designer
Insurance Australia Group Limited (IAG)
Sydney NSW, Australia
Insurance

Senior Service Designer
Coles Group
Hawthorn East VIC, Australia
Retail

Service Designer Lead
Commonwealth Bank
Sydney NSW, Australia
Finance
Proud Partners


We can help you attract the best service design talent and grow your brand. Partner with us.
Don't miss important updates.
Join our email list to stay updated on new jobs, resources, events, and more to help you with your career
We'll use your email to send you updates about the report and other helpful service design topics. We hate spam just as much as you do, so we'll never share your email. Unsubscribe anytime.