Government
Service Designer 
Archived
Full Time

Maitland City Council, Australia
The Opportunity
Due to an internal promotion, Council has an exciting opportunity for an innovative and passionate Service Designer to join our team on a permanent basis. Maitland City Council is undergoing an exciting period of change with a Customer Driven Transformation Program. Our Service Desiginer is responsible for helping redesign and reimagine Council services in line with our Guiding Principles and vision of delivering 'un-council' like customer experiences.
This role requires someone with significant demonstrated success using human centred design principles to identify, advocate for and lead opportunities for service redesign. You will lead a team of designers and collectively manage projects that drive service innovation across the organisation and will take the lead on qualitative and quantitative research initiatives that enable Council to better understand the needs and behaviours of our most important stakeholders - our customers.
As Council's specialist in service design, you will create and deliver training programs and workshops for staff to help build organisational capability in human centred design and will champion the benefits of service design organisation wide, with a focus on influencing key stakeholders in new and innovative service delivery approaches.
About You
To be successful in this role you will be proficient in best practice human centred design with demonstrated experience using agile methodologies and will be the customer's strongest advocate for making things easy.
You will possess a degree or post graduate qualification that clearly demonstrates a relationship to service design as well as experience in service design and the development and delivery of complex projects and initiatives that focus on enhancing the customer experience.
As an expert in your field you will have established successes driving and facilitating qualitative and quantitative research, creating and delivering training programs and workshops with staff and customers, and an ability to collaborate with a diverse range of stakeholders to improve internal processes and workflows as part of the wider service design for customer experience.
Location
Newcastle, NSW
Apply for Job
More jobs at Maitland City Council, Australia
We haven't found any other jobs at Maitland City Council, Australia.
More jobs in Australia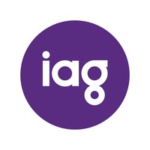 Senior Service Designer
Insurance Australia Group Limited (IAG)
Sydney NSW, Australia
Insurance

Senior Service Designer
Coles Group
Hawthorn East VIC, Australia
Retail

Service Designer Lead
Commonwealth Bank
Sydney NSW, Australia
Finance
Proud Partners


We can help you attract the best service design talent and grow your brand. Partner with us.
Don't miss important updates.
Join our email list to stay updated on new jobs, resources, events, and more to help you with your career
We'll use your email to send you updates about the report and other helpful service design topics. We hate spam just as much as you do, so we'll never share your email. Unsubscribe anytime.