Retail
Senior Service Designer
Full Time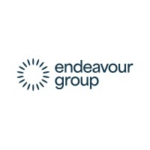 Endeavour Group
A service designer will focus on designing the end-to-end journey and service experiences that exceed customer and team needs across multiple touchpoints. Working on transformational, multi-stakeholder and multi-channel strategic design projects, the successful candidate will bring their whole-system, design-thinking experience to drive significant changes to people, processes, technology, and infrastructure. The Service Design chapter considers both the customer and employee experience and uses customer-led design to solve complex issues while maintaining a holistic consideration of back-end systems, processes, and infrastructure that need to be modified or changed so that it will support the delivery of these services to customers.
You will leverage your human centred design skills to advocate and deliver design outcomes and adoptions. You have strong skills in qualitative research, quantitative, system and strategic thinking, as well as stakeholder management. Your insights and recommendations will support a range of strategic initiatives and prioritisation roadmaps.
You will start with exploring the type of customers we are designing for in the hospitality and entertainment industry, understanding their current experience and journey, as well as mapping the system that we currently have in place to serve these customers, so we can identify the gaps and therefore better experience for them and our team.
A day in the life of a Senior Service Designer @ Endeavour….
Assess the current landscape of the organisation and help stakeholders understand the value of design culture by showing them our journey
Solve complex problems in the end-to-end service environment, considering both the customer experience as well as the internal teams
Define and articulate the service vision and develop a holistic service blueprint for large transformation projects within various Endeavour Limited Group banners, across people (team), processes and technology
Translate business objectives into tactical service design outcomes, with recommendations for changes to people (team), processes, technology to improve the infrastructure that will support the delivery of the service.
Conduct user research, help generate tangible insights and designs, prototypes and tests compelling concepts, services and solutions to deliver extraordinary service experiences.
Work hand in hand with our interaction and experience designers to design the various service touchpoints that make up the overall experience.
Lead and facilitate design and co-creation workshops and sprints as well as presenting concepts to stakeholders and senior executives.
Translate insights into service blueprint, concept designs and business recommendations.
Facilitate the stakeholder's service/product vision by researching, conceiving, sketching, prototyping and user-testing experiences for digital products.
Take a user-centred design approach and rapidly test and iterate your designs
What you'll need to succeed
You are a natural collaborator with a flair for engagement whilst being data-driven in your approach
Providing a supportive environment to those around you, you pitch in when they need a hand, leaning in and building trust.
The ability to quickly understand and synthesise information (including qualitative data, feedback, desktop research) to make considered recommendations to achieve goals is impressive.
At least 3 years' experience working as a service designer for large scale experiences
Understanding of the end to end design process and research methodologies - including designing and conducting qualitative and quantitative research
A history in presenting and communicating designs and research as well as facilitation and workshopping
Working within AGILE delivery teams and methodologies at scale
Demonstrated work in the area of Innovation or technology.
Degree in Psychology/Sociology/Design/Business/ or other relevant degrees
Keen interest in HCD, strategic design, and innovation
Proven experience in the design and launch of new products/services and transformational projects
A combination of agency and in-house experience as a service designer will be an advantage
Experience in delivering medium-large scale customer experience strategies, against which delivery has been successful.
What's in it for you?
Excellent remuneration package and flexible working in every sense. We value our people
Everyday Rewards plus card - access exclusive employee discounts across Woolworths, BigW and Endeavour Group brands (BWS, Dan Murphy's etc) and 50% off food at ALH venues.
Our innovative ways of working include headspace mornings once a month (no meetings company-wide), opportunity to partner alongside bright minds and genuine investment in leading technologies
Paid learning & development opportunities
Career progression to help you realise your potential. As our business grows so do the opportunities for our people
Access to our Endeavour Group Employee Share Scheme!
Wine education: Bronze, Silver & Gold certifications
Work with an industry-leading team and be a part of one of the most exciting retail transformations in Australia
Location
Sydney NSW, Australia
Apply for Job
More jobs at Endeavour Group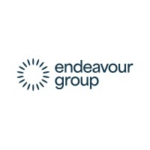 Service Designer
Endeavour Group
Surry Hills, NSW
Retail
9 months ago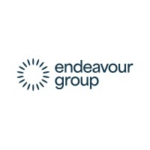 Senior Service Designer
Endeavour Group
Sydney, NSW
Retail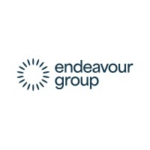 Service Designer
Endeavour Group
Sydney, NSW
Retail
2 years ago
More jobs in Australia

Melbourne VIC, Australia
Health
22 hours ago

Service Designer
Kmart Australia Limited
Mulgrave VIC, Australia
Retail
3 days ago

Senior Service Designer
Coles Group
Hawthorn East VIC, Australia
Retail
Proud Partners


We can help you attract the best service design talent and grow your brand. Partner with us.
Don't miss important updates.
Join our email list to stay updated on new jobs, resources, events, and more to help you with your career
We'll use your email to send you updates about the report and other helpful service design topics. We hate spam just as much as you do, so we'll never share your email. Unsubscribe anytime.