Finance
Service Designer Lead
Archived
Contract

Commonwealth Bank
Your skills and experience
In this role you will uncover salient and latent needs that drive desirable and differentiated value across the entire customer journey.
Lead all service design activities and responsible for deliverables throughout the project – planning, shaping, driving, designing and collaborating with clients, stakeholders and the wider project team.
Uncover user needs through a range of research techniques, develop relevant and actionable insights, generate concepts, and craft how people will interact with the products and services we design.
Collaborate with our user research and business design teams to understand user and business needs, identify design opportunities, and create meaningful service experiences.
Process and analyse a variety of structured and unstructured information to map complex journeys and processes – giving context to customer needs, touchpoints and pain points.
Lead the development of service concepts, blueprints and other service design artefacts.
Scope, plan and conduct concept testing sessions – uncovering insights that shape and guide design decisions.
Effectively communicate and guide design concept presentations – explaining, discussing and justifying design decisions.
Work with business and technical stakeholders to scope enablers; using mixed methods and approaches; to bring integrated value to our clients.
Establish, manage, and build client relationships.
Actively participate in new business development efforts by providing expert information in pitch efforts and client meetings.
Assess performance and provide career guidance for those in your project and line management team.
Lead and give feedback in interviews for prospective candidates.
Be an ambassador and champion for design at CBA, building culture, attending and planning studio and community events, workshops, and conferences.
Location
Sydney NSW, Australia
Apply for Job
More jobs at Commonwealth Bank

Senior Service Designer
Commonwealth Bank
Sydney, NSW
Finance

Senior Service Designer
Commonwealth Bank
Sydney, NSW
Finance

Service Designer
Commonwealth Bank
Sydney, NSW
Finance
1 year ago
More jobs in Australia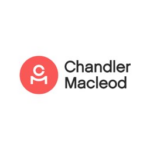 Senior Service Designer
Chandler Macleod
Canberra ACT, Australia
HR
10 hours ago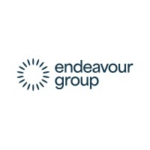 Senior Service Designer
Endeavour Group
Sydney NSW, Australia
Retail

Senior Service Designer
Aware Super
Sydney NSW, Australia
Finance
3 weeks ago
Proud Partners


We can help you attract the best service design talent and grow your brand. Partner with us.
Don't miss important updates.
Join our email list to stay updated on new jobs, resources, events, and more to help you with your career
We'll use your email to send you updates about the report and other helpful service design topics. We hate spam just as much as you do, so we'll never share your email. Unsubscribe anytime.