Retail
Service Designer
Full Time

Coles Group
About the role
Want to discover opportunities that challenge you? Connect to a career that can take you places? Inspire millions of Australians to lead healthier, happier lives? eCommerce is where you'll find the freedom, support, and inspiration to do all that and more. We're the team at the heart of our digital transformation – the ones creating the unified experiences and inclusive services our customers want and need. Open. Innovative. Accessibility-obsessed. It's our eCommerce team that are redefining what we do, how we do it and why. So, we can build a digital offering fit for every Australian. So, we can shape the future of retail for better. So, we can find more ways to sustainably feed our nation – today and tomorrow.
Our Customer Experience and Technology (CXT) team within our eCommerce function is significantly growing as we continue to invest in delivering the best digital shopping experience for our Customers. Our Digital Experience team is now seeking a Service Designer to join their growing team.
Please note we are keen to hear from candidates in Melbourne, Brisbane or Sydney. If you want to play a part in the future of digital retailing at Coles, then do apply now!
What you'll be doing:
As a Service Designer, you will be responsible for you will be leading service design work with other cross-functional partners across the eCommerce, Operations, Marketing, Ocado, Customer Care, Merchandising and external suppliers to shape our company's products & services. Working closely with stakeholders, you will be responsible for all areas of Service Design work planning, research, testing and execution. Your work outcomes will be shaping Coles' brand experience to millions of Australian and how they will be interacting with our products & services.
You'll also:
Be working with the Coles Strategy team and Executive Leadership team to anticipate customer needs and help guide them to create product strategy through Service Design & Research work
Conducting service design work yourself and sometimes providing coaching and feedback on work conducted by others in the team
educate and foster a shared understanding of customers, operational needs, personas, user journeys through omnichannel lens across the business
Be able to identify, frame and challenge design problems & translate concepts into designs that illustrate the benefits and simplicity despite system complexity
Use innovative approaches to design and creative techniques to lead internal & external sessions and workshops for over large stakeholder group
Contribute to creating a high performing and continuous learning team culture
Good things you'll need:
Demonstrated skills and experience in service mapping, customer journey mapping, service blueprint, business process analysis, research and CX
Conduct qualitative design research using ethnographic and participatory methods
Analyze data to inform design solutions with cross-functional partners and customers
Eager to tackle complex problems and a natural at zooming out to see the big picture, then diving in to nail the important details; you thrive on putting all the pieces together
You have considerable experience conducting qualitative user research and leveraging data to measure the efficacy of product designs
Expert storyteller and adept communicator with excellent facilitation and presentation skills
You can turn complex and overlapping objectives into clearly defined objectives & metrics for teams to execute
Location
Hawthorn East VIC, Australia
Apply for Job
More jobs at Coles Group

Senior Service Designer
Coles Group
Hawthorn East VIC, Australia
Retail

Senior Service Designer
Coles Group
Hawthorn East VIC, Australia
Retail
2 months ago Senior Service Designer
Coles Group
Hawthorn East, VIC
Retail
5 months ago
More jobs in Australia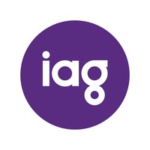 Senior Service Designer
Insurance Australia Group Limited (IAG)
Sydney NSW, Australia
Insurance

Senior Service Designer
Coles Group
Hawthorn East VIC, Australia
Retail

Service Designer Lead
Commonwealth Bank
Sydney NSW, Australia
Finance
Proud Partners


We can help you attract the best service design talent and grow your brand. Partner with us.
Don't miss important updates.
Join our email list to stay updated on new jobs, resources, events, and more to help you with your career
We'll use your email to send you updates about the report and other helpful service design topics. We hate spam just as much as you do, so we'll never share your email. Unsubscribe anytime.