Bupa
At Bupa, Service Designers champion customers and build a customer-led culture using Human Centred Design methods. They design end-to-end experiences, identify strategic opportunities, and use bespoke methods to solve business problems. They collaborate extensively with stakeholders to create consistent and personalised experiences and orchestrate key touchpoints to align with Bupa's customer strategy. As part of the Customer Experience and Design team, Service Designers provide design direction and decision-making input using Human Centred Design and System Thinking methodologies.
This is a permanent full-time position, based in Melbourne office. (Bupa offers hybrid working arrangements and you can work from the office or from home)
How will I help?
You will add value by:
Lead the design process for Customer Experience and Design at Bupa
Solve customer problems and deliver seamless experiences across products and services
Manage multiple projects and stakeholders, delivering on timelines
Coordinate change through collaboration and co-creation, using CX methodologies
Create design deliverables and share best practices to uplift human centred design capability
Balance customer needs, commercial viability, and organizational feasibility
What do I need?
Required:
Experience implementing Human Centred Design in a Large/Medium enterprise
Comfortable with ambiguity - Design Research experience delivering complex and difficult projects
Strong Stakeholder Management skills
Strong Project Management skills working across strategy and operations
Desirable:
Microsoft Office suite skills
Experience in a digital, strategic design & innovation agency or consultancy
Experience in leading the planning and facilitation of presentations and workshops with stakeholders
Demonstrated ability to communicate customer research, strategy, and design with commercial overlay in storytelling manner
Location
Melbourne VIC, Australia
Apply for Job
More jobs at Bupa

Melbourne, VIC
Health
11 months ago

2 years ago
More jobs in Australia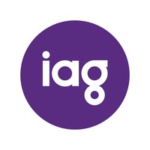 Senior Service Designer
Insurance Australia Group Limited (IAG)
Sydney NSW, Australia
Insurance

Senior Service Designer
Coles Group
Hawthorn East VIC, Australia
Retail

Service Designer Lead
Commonwealth Bank
Sydney NSW, Australia
Finance
Proud Partners


We can help you attract the best service design talent and grow your brand. Partner with us.
Don't miss important updates.
Join our email list to stay updated on new jobs, resources, events, and more to help you with your career
We'll use your email to send you updates about the report and other helpful service design topics. We hate spam just as much as you do, so we'll never share your email. Unsubscribe anytime.