Finance
Senior Service Designer
Full Time

Bank of Queensland
About The Role
An exciting opportunity to join BOQ Group (which includes Bank of Queensland, ME Bank and Virgin Money Australia) has arrived! As a Senior Service Designer you will be joining BOQ Group during our transformation journey to be the digital bank of the future. This permanent role will enable you to add significant value to our organisation by designing services across all three brands for our customers and employees, allowing you to make a difference whilst acting with curiosity and optimism. With exciting projects currently underway, you will be a key contributor to unique business development and change across BOQ Group.
You will join a high performing multi-disciplinary team, getting the rare opportunity to be involved end to end from strategy and business case through to the delivery to market. You will be responsible for providing recommendations to senior stakeholders and influencing decisions around new products and services. You will do this by researching, defining, designing and developing current and future state customer experiences. You will be able to bring these to life using storyboards, process flows, service blueprints and customer journey maps. In these artefacts you will articulate pain points and opportunities, uncovering insights that can be mapped back to business value.
This role includes mentoring junior service designers and UX designers through customer research, journey mapping, research synthesis and insight presentation activities. You will also give structure to junior team members with projects, defining the process and being the one who is held accountable, ensuring deliverables are on track and up to scratch to hit targets on time with top quality work.
This is a challenging and exciting role that allows you to take the next step in your career, using your experience and understanding of methodologies in a teachable way. You will be able to work on design challenges such as improving our everyday banking apps, improving call centre experiences, informing customer strategy, products/proposition design, marketing activity and user experiences.
About You
As a collaborative, outcome and people focussed service designer, you will have mentorship experience, coaching at least 1 junior team member. You put patience and respect at the forefront of your leadership skills, supported by an ability to develop effective working relationships across an organisation.
Furthermore, you will have experience in the delivery phase of large digital service design projects from strategy through to market launch - collaborating with UX/UI designers and product managers/owners. You will also have extensive experience in planning, conducting, analysing and making recommendations to lead improvements to existing and future-state experiences. Having experience in using service design tools and methods such as storyboards, process flows, service blueprints and customer journey maps, you will have a proven track record of applying insights, CX and HCD principles, to deliver initiatives that generate customer and business value.
Working for us is energetic and fast-paced, and we need top talent to take us where we want to go. BOQ Group people are easy to spot. They're smart, enthusiastic, full of ideas and passionate about what they do. If this sounds like you and you're looking to join a brand on the forefront of financial services and elevate your career, we'd love to have a conversation!
Location
Brisbane QLD, Australia
Apply for Job
More jobs at Bank of Queensland

Service Designer
Bank of Queensland
Brisbane City, QLD
Finance
9 months ago

Senior Service Designer
Bank of Queensland
Brisbane City, QLD
Finance
9 months ago

Junior Service Designer
Bank of Queensland
Sydney, NSW
Finance
2 years ago
More jobs in Australia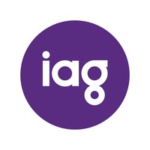 Senior Service Designer
Insurance Australia Group Limited (IAG)
Sydney NSW, Australia
Insurance

Senior Service Designer
Coles Group
Hawthorn East VIC, Australia
Retail

Service Designer Lead
Commonwealth Bank
Sydney NSW, Australia
Finance
Proud Partners


We can help you attract the best service design talent and grow your brand. Partner with us.
Don't miss important updates.
Join our email list to stay updated on new jobs, resources, events, and more to help you with your career
We'll use your email to send you updates about the report and other helpful service design topics. We hate spam just as much as you do, so we'll never share your email. Unsubscribe anytime.