Finance
Senior Service Designer
Archived
Full Time

Aware Super
Your new role
Reporting into the Senior Manager, Service Design, the key responsibilities of the Senior Service Designer role are to identify opportunities to apply human-centred design and design thinking approaches to create member and business value.
The role will collaborate with multi-disciplinary project teams to create engaging and differentiated member experiences, aligned to business value and operational realities as well as run design sprints in key projects (e.g. member research, workshops, concept prototyping and testing, prioritisation). They will also support development and advocacy of the Service Design practice (e.g. ways of working, design methods).
When submitting an application, please be sure to include examples from your portfolio of work as part of your application.
How do you exceed our expectations?
The succcessful candidate for this role will have knowledge, understanding and experience with human centred design (HCD) and design thinking mathodologies. They will be able to balance visionary thinking with pragmatism and have strength in engaging, facilitating and influencing stakeholders. Additionally they will have the following:
5+ years' of HCD experience, with a focus on Service Design and Strategic Design;

Experience in bringing research insights to life through concepts, personas, customer journeys, insight-opportunity frameworks, service blueprints, stories and scenarios;

Experience in financial services or a large, complex organisation, in a hands-on design role;

Experience working in design projets with multi-disciplinary teams; and

Exceptional communication skills, facilitation and presentation skills.
 Employee experience
We understand that not everyone works in the same ways. We offer flexibility so that you can perform your role at your best, in line with needs of the business. Through hybrid working we balance the benefits of working remotely and together each week in the office to collaborate, connect and celebrate our success.
We provide opportunities to contribute to high-impact projects to scale our business and daily challenges that engage deep thinking and inspire innovation in all that we do.
We love working at Aware Super because our hard work is well compensated by:

A culture of career development, continuous learning and growth, supported by generous learning budgets

Abundant well-being offerings like a health & fitness reimbursement, work from home technology reimbursement, discretionary well-being and volunteer leave days, salary continuance insurance and plenty of organisation-wide meeting-free zones

Competitive remuneration packages and attractive benefits
Location
Sydney NSW, Australia
Apply for Job
More jobs at Aware Super

Senior Service Designer
Aware Super
Sydney NSW, Australia
Finance
3 weeks ago
More jobs in Australia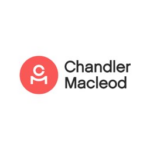 Senior Service Designer
Chandler Macleod
Canberra ACT, Australia
HR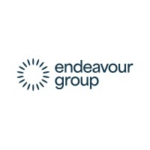 Senior Service Designer
Endeavour Group
Sydney NSW, Australia
Retail

Senior Service Designer
Aware Super
Sydney NSW, Australia
Finance
3 weeks ago
Proud Partners


We can help you attract the best service design talent and grow your brand. Partner with us.
Don't miss important updates.
Join our email list to stay updated on new jobs, resources, events, and more to help you with your career
We'll use your email to send you updates about the report and other helpful service design topics. We hate spam just as much as you do, so we'll never share your email. Unsubscribe anytime.