Agency / Consultancy
Full Time

Arteri
Job Description:
As a Mid-Level Service Designer at Arteri, you'll play a key role in designing and delivering user-centered services for our clients. You'll work closely with different teams to create innovative experiences that meet the needs of our clients and their customers. Additionally, you will have the opportunity to mentor and teach other team members and clients in service design techniques, sharing your expertise and contributing to their professional growth.
Responsibilities:
User research: Conduct interviews, workshops, and tests to understand user needs and behaviors. Use the findings to make design recommendations.
Service blueprinting: Create detailed plans that show user journeys and interactions. Identify areas for improvement to ensure great user experiences.
Co-design workshops: Facilitate collaborative sessions to generate ideas and align stakeholders. Use design thinking to solve problems and encourage innovation.
Service prototyping: Build prototypes that demonstrate the user experience. Make changes based on user feedback and business requirements.
Design documentation: Create clear and high-quality design materials like user flows and interaction specifications. Help guide development teams.
Stakeholder management: Work closely with clients and project managers. Communicate design decisions effectively and build strong relationships.
Mentoring and teaching: Share your expertise in service design techniques with other team members and clients. Help them develop their skills and understanding in this field.
Requirements:
Bachelor's degree in design, psychology, business, marketing, or relevant experience.
Experience as a service designer, with a portfolio of successful projects.
Knowledge of service design methodologies, tools, and techniques.
Strong research and analytical skills to understand user needs and find design solutions.
Proficiency in design software like Adobe Creative Suite, Miro, Sketch, or Figma.
Excellent communication and presentation skills to explain designs to technical and non-technical people.
Collaborative mindset to work well in diverse teams and with different clients.
Ability to obtain or possess Australian Government Baseline Security clearance.
Location
Canberra ACT, Australia
Industry
Agency / Consultancy
Apply for Job
More jobs at Arteri
We haven't found any other jobs at Arteri.
More jobs in Australia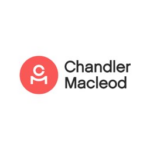 Senior Service Designer
Chandler Macleod
Canberra ACT, Australia
HR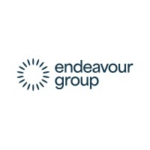 Senior Service Designer
Endeavour Group
Sydney NSW, Australia
Retail

Senior Service Designer
Aware Super
Sydney NSW, Australia
Finance
3 weeks ago
Proud Partners


We can help you attract the best service design talent and grow your brand. Partner with us.
Don't miss important updates.
Join our email list to stay updated on new jobs, resources, events, and more to help you with your career
We'll use your email to send you updates about the report and other helpful service design topics. We hate spam just as much as you do, so we'll never share your email. Unsubscribe anytime.