Finance
Lead Service Designer
Archived
Full Time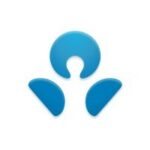 ANZ
About the role
At ANZ, our purpose is to shape a world where people and communities thrive and to help achieve this, we need a talented and curious Lead Service Designer to join our newly formed Financial Well-being, Research and Design team.
As a Lead Service Designer, you will be leading a cross functional team of squad members and business stakeholders through the application of a combined Human Centred Design and Lean Six Sigma process to design a range of seamless experiences (including external and internal user touch points, necessary partner, and platform considerations, and regulatory or compliance requirements) in various initiatives across Retail and Group divisions.
You will coach other designers and project/team members in service design and be expected to present to stakeholders/partners/clients and work collaboratively with your team to improve our customers financial wellbeing.
This role will be part of the Strategic and Service Design function and will support various high value initiatives and priorities of the Financial Wellbeing Research and Design team.
All applications require a submission of a condensed portfolio no larger than 5MB showcasing key projects you have scoped right through to delivery.
Role location: Docklands VIC
Role type:  We have both Permanent and Contract (12 months), full time positions available.
What will you bring?
To grow and be successful in this role you must bring the following skills, knowledge, and experience:
Extensive years of service design experience across both digital and non-digital experiences.
A solid background in UX design
Application of design leadership in strategy, discovery, and delivery.
Confidence with a range of design software tools (e.g. Figma, Adobe Suite) whilst being open and adaptive to new trends and technologies.
Comfortable in cross-functional environments, enjoying collaboration with designers but maybe even more with other disciplines.
Excellent stakeholder management, storytelling and influencing skills.
Confident and empathetic leadership style with excellent communication skills.
Ability to present messages in a clear, concise, and articulate manner.
Coach and guide teams to apply a design led approach when developing solutions. Help others develop their skills in their growth areas and foster an energetic, vibrant team culture.
A growth mindset, resilient nature, and an ability to cope and support others during uncertainty.
Commercially savvy with strong results focus.
Location
Melbourne VIC, Australia
Apply for Job
More jobs at ANZ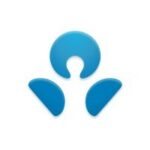 Melbourne VIC, Australia
Finance
6 months ago

Senior Service Designer
ANZ
Melbourne, VIC
Finance
8 months ago

Senior Service Designer
ANZ
Melbourne, VIC
Finance
More jobs in Australia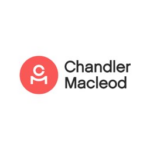 Senior Service Designer
Chandler Macleod
Canberra ACT, Australia
HR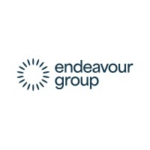 Senior Service Designer
Endeavour Group
Sydney NSW, Australia
Retail

Senior Service Designer
Aware Super
Sydney NSW, Australia
Finance
3 weeks ago
Proud Partners


We can help you attract the best service design talent and grow your brand. Partner with us.
Don't miss important updates.
Join our email list to stay updated on new jobs, resources, events, and more to help you with your career
We'll use your email to send you updates about the report and other helpful service design topics. We hate spam just as much as you do, so we'll never share your email. Unsubscribe anytime.