Advertising Services
Service Designer
Full Time

Akcelo
Are you looking for a change in 2023? Come aboard and join one of Australia's fastest growing agencies! We are a new breed of agency designed for the experience era. An innovation partner that helps organisations navigate the next stage of their brand journey.
Being a strong brand-experience focussed business; working with some of the world's most famous brands, we provide white-space opportunities for businesses by connecting creativity with experience design to solve business problems. We work on some of the most innovative, creative and experiential projects that we promise will challenge and provide you with professional growth.
We are looking for a Service Designer who will act as both a project leader and discipline-specific support within the Design team. You will be an expert in your field; identifying problems and opportunities, deciding on the approach for ideation and delivering solutions for the client! Whilst scoping projects in partnership with department leaders, you will also leverage your natural curiosity with client briefs, understand the client's needs and manage expectations when working with different stakeholders.
You will get to flex your range skills in varying projects from research and strategic thinking, to ideation and executional designs!
With great progression, the chance to work with the latest technology and some of the world's most famous brands, a normal day in the role of the Service Designer includes:
Scoping projects in partnership with department leaders and providing estimations to Account Management/project management team as required
Providing experience and strategic design guidance to the client
Elevating conversations and thinking with clients to uncover root issues
Providing input on and drive holistic strategic solutions for customer experiences
Using human-centered design techniques to discover product-agnostic client/customer problems and connect them with commercial outcomes
Receiving and interrogating client briefs to uncover client needs and connect with clear outputs
Scoping new jobs with department leaders and provide estimations to Account Management/project management team as required
Providing critical constructive feedback on experience and strategic agency work
Developing and facilitating a variety of output-driven, engaging workshops for clients and customers
Designing customer-facing solutions for digital products including IA's, user flows and wireframes
Managing client expectations and enact change management for the benefit of the client and agency
Sound like something that you would love to be a part of? Well, take a look at what we provide our team here at Akcelo:
A workplace that doesn't just have the word flexibility written in a policy
A company that really values its people... you will not just be another number!
Unbelievable employee benefits like flex fridays, gym memberships, annual ski trips, social events, team office drinks, free breakfast and loads more!
A workplace that offers learning and development opportunities, an unbelievable work environment with state of the art facilities and loads of perks!
To be in the running for this great role, you should have:
Experience working within an agency - you understand the pace and juggling multiple priorities
Comfortability in presenting and articulating ideas and concepts clearly
A natural curiosity for all things brand and design strategy
Strong organisational and management skills
Ability to leverage new technologies effectively
The passion to be well-organised, detail-oriented and the ability to multitask
A positive and solution focussed attitude
The willingness to grow with and alongside the business
You love being part of a team!
An open attitude and excited by change... you are a problem solver
Location
Redfern NSW, Australia
Industry
Advertising Services
Apply for Job
More jobs at Akcelo
We haven't found any other jobs at Akcelo.
More jobs in Australia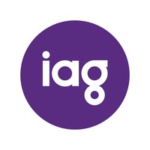 Senior Service Designer
Insurance Australia Group Limited (IAG)
Sydney NSW, Australia
Insurance

Senior Service Designer
Coles Group
Hawthorn East VIC, Australia
Retail

Service Designer Lead
Commonwealth Bank
Sydney NSW, Australia
Finance
Proud Partners


We can help you attract the best service design talent and grow your brand. Partner with us.
Don't miss important updates.
Join our email list to stay updated on new jobs, resources, events, and more to help you with your career
We'll use your email to send you updates about the report and other helpful service design topics. We hate spam just as much as you do, so we'll never share your email. Unsubscribe anytime.